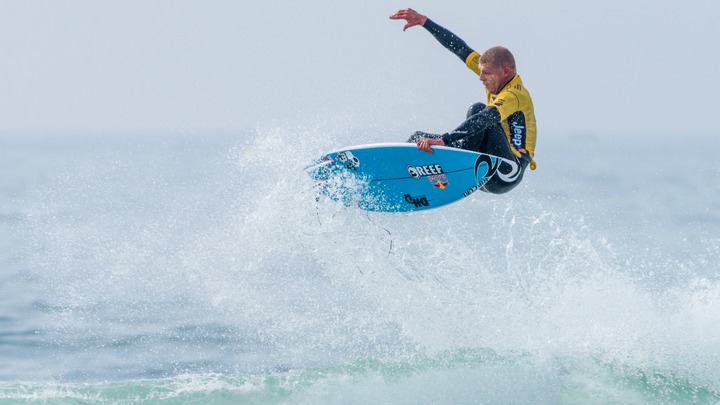 There's something to be said about facing your fears and if you were ever in any doubt about the positives of doing so, look no further than Australian surfer Mick Fanning.
Just 12 months after surviving a shark attack at Jeffrey's Bay in South Africa, Fanning returned to the surf at the same beach to take out this year's J-Bay title.
He nudged out Hawaiian surfer John John Florence (no, that's not a misprint) in the final, scoring 17.70 points to Florence's 17.14.
Congratulations @Mick_Fanning, winner of the 2016 #JBayOpen! 🏆 https://t.co/jRBPMAn7Qb

— World Surf League (@wsl) July 16, 2016
In 2015, 35-year-old Fanning bashed what is believed to have been a great white shark before hastily extracting himself from the water.
While the attack shook the surfer at the time, Fanning was clear in his intentions to return to Jeffrey's Bay.
"That was always the intention to come back — to right the wrongs of last year," Fanning told the media. "Now we have, we can move on."
He admitted that it wasn't the first time he's entered the SA waters since last year's attack, saying he felt nervous before paddling out in a video created by Rip Curl in June.
"I went and had a look and then sort of like a little bit of anxiety sort of came up and a few different emotions but once I got the wetsuit on and got the board ready and paddled out, it was pretty much fine," Fanning said at the time.
Has there been a time when you've faced your fears? What was the outcome when you did?
Comments