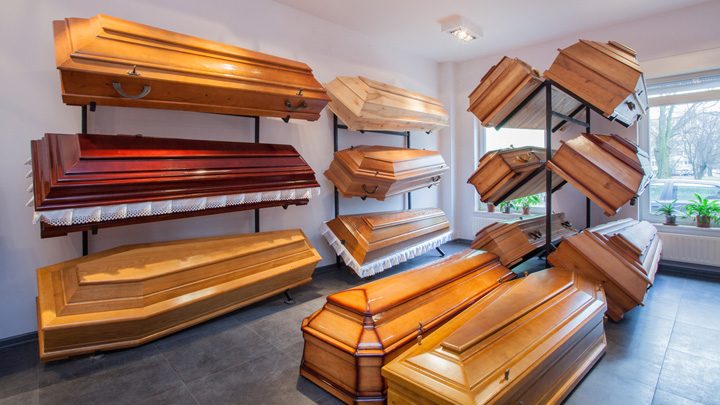 It's not every day you see a coffin in the supermarket aisle, but then again Costco isn't your average supermarket.
The big box US retailer has just announced they'll be selling coffins at their Australian stores.
Burial caskets and coffin have already hit the shelves in Ringwood, Victoria, and the Brisbane Times reports there are plans to introduce them to the low-cost retailer's seven other Australian stores in the coming months.
Costco said 14 different coffins and caskets ranging in price from $360 to $3800 were on offer, next to products for your home, pantry and garden.
According to manufacturer Scientia's founder and chief executive Issac Leung, "Dying is expensive and funeral costs are evidently going higher and higher.
"You're going to have people that are cost-conscious and are going to look for those savings."
But will people actually take advantage of these to-die-for offers?
Mr Leung said yes, in fact the US stores have had a lot of success with the products.
The coffins are made in either China or Italy from materials including eco-friendly MDF and timber, Mr Lueng told Fairfax.
The members-only store is known for its bulk items and pallets of stock across the showroom floors. They also sell everything from engagement rings to food to hearing aids.
Tell us, do you think selling coffins in a supermarket is a good or bad idea?
Comments