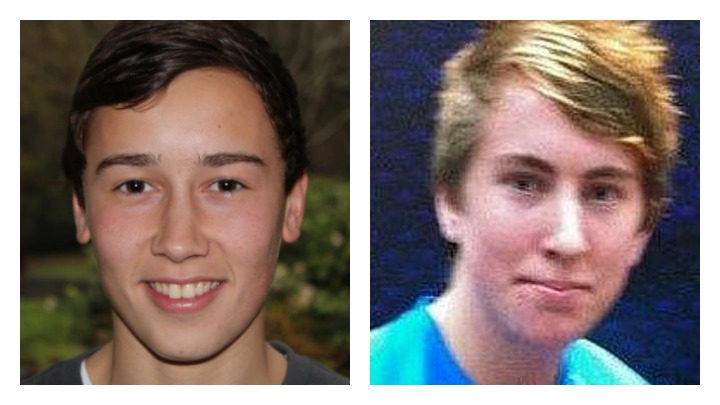 Yesterday, millions of Australians mourned the loss of Stuart Kelly, the brother of one punch victim Thomas Kelly who was killed four years ago.
Now, it has been revealed that Stuart, 19, was relentlessly bullied leading up to his death, causing him to take his own life.
The Kelly family campaigned for tougher laws against alcohol-fuelled violence after Thomas' death and were instrumental in the new lockout laws being implemented around the country.
They worked tirelessly with New South Wales premier Mike Baird to introduce the laws, which see pubs and nightclubs barring people from entering a venue after 1:30am and calling for last drinks at 3am.
Takeaway alcohol sales in NSW also stop at 10pm for bottle shops, hotels and clubs.
Stuart spoke out many times about the need for the laws and how he was utterly shattered by his brother's death, who he called his best friend.
Reports say that Stuart was abused in person and received hate mail for his stance on the issue, so much so that he was forced to quit St Paul's College at the University of Sydney early and postpone his studies.
Unfortunately, the bullying continued.
The entire Kelly family has been subjected to similar abuse, with a memorial for Thomas and fellow one punch victim Daniel Christie – who was killed in a separate incident – vandalised twice this year.
Thomas and Stuart's parents and their sister are now left to mourn the loss of another beloved son and brother, thanks to the cruelty and cowardice of others.
Such a heartbreaking tragedy leads us to ask: when will people learn?
Online bullying has become rife across the internet over the past ten years, with people seeming not to care about the damage their words can do.
There is no doubt those who bullied and abused Stuart will have to live with the guilt of their actions, but will they learn a lesson from it?
Share your thoughts about this issue and condolences for the Kelly family below.
Comments