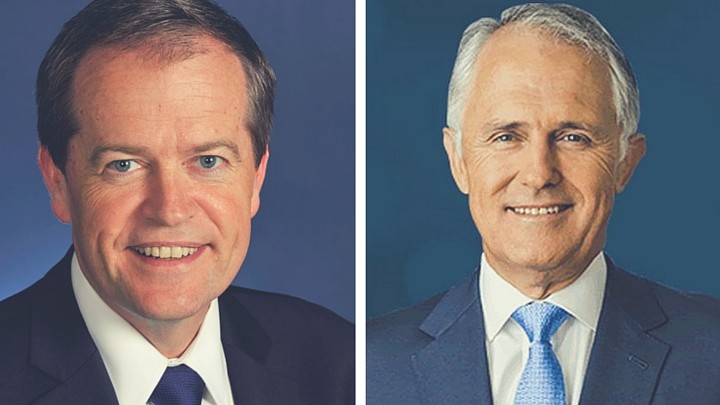 Parliament doesn't start until Monday but the key players are already moving into their positions. Yesterday, Bill Shorten announced that a Labor Government would rally behind education, promising to pump $4.5 million into education via Gonski funding, as part of a ten-year education plan worth $37.3 billion.
"We are running for instance, in mathematics, now 17th in the world," the Labor leader said. "Imagine if you will, if Australia was coming 17th in the medal tally at the Olympics, the Government would certainly do everything it could to fix it."
Meanwhile, Malcolm Turnbull has drawn the line in the sand, saying the government is all about reigning in the spending and getting the shaky economy back on track.
He told 3AW radio, "This is not going to be a fistful-of-dollars election campaign — from us, anyway. I think the Australian people recognise that we're in a tight fiscal environment, tight financial environment, and any new programs will have to demonstrate how they're going to be paid and what offsets or what new sources of revenue will fund them."
One of the more contentious measures is a potential increase to the GST, which Labor has rejected outright.
Labor insists it's all about families and older Australian, declaring on the party website, "Our seniors deserve opportunities and support that will allow them to contribute to society through business, education, employment and volunteerism."
Liberal declares that "supporting our seniors" is one of the core responsibilities of the party.
At this stage, the question is this – do we want to spend our way out of the doldrums, or save? So what's it to be, Australia? Will we choose to be frugal or flush?
Either way, it's going to be a marathon, not a sprint. Today the Prime Minister hinted at a Spring election around August, September or October. The coalition leads 55 per cent to 45 per cent, it's narrowest margin since Mr Turnbull moved into the top job, so be prepared for a long, long campaign.
Are you looking forward to the election? Who would you vote for today and why?
Comments