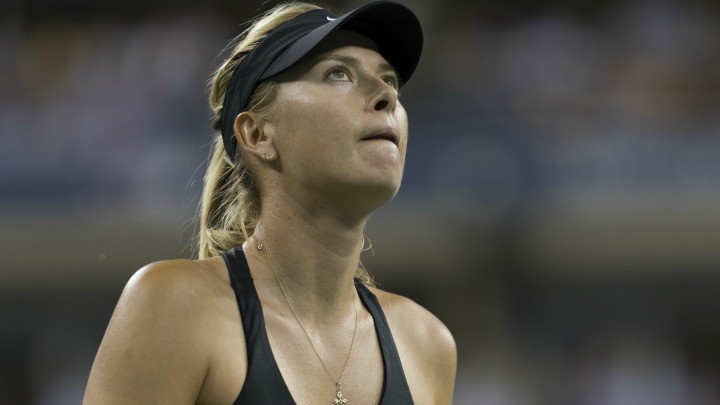 Just when we thought allegations of doping within sport couldn't get any more dramatic, Maria Sharapova has taken to Facebook to defend herself with a lengthy written post.
After admitting she failed a drug test for the heart medication Mildronate, the former World No 1 was slapped with a provisional suspension from tennis until her case is dealt with.
High-level sponsors like watchmaker Tag Heuer dropped Sharapova in the hours that followed her admission. Tennis players and sport fans alike called for Sharapova to be banned from future matches.
Now Sharapova has posted a lengthy Facebook post, to offer "truth" and "facts" for her fans.
The tennis star lashed out at "things that have been reported wrong in the media", and said she is "determined to fight back".
"The media distort, exaggerate and fail to accurately report the facts about what happened", Sharapova claimed. "I make no excuses for not knowing about the (Mildronate) ban".
"A report said that I had been warned five times about the upcoming ban on the medicine I was taking. That is not true and it never happened".
"I already told you about the December 22, 2015 email I received. Its subject line was 'Main Changes to the Tennis Anti-Doping Programme for 2016'. I should have paid more attention".
"But the other 'communications'? They were buried in newsletters, websites, or handouts", Sharapova pleaded.
"In order to be aware of this 'warning', you had to open an email with a subject line having nothing to do with anti-doping, click on a webpage, enter a password, enter a username, hunt, click, hunt, click, hunt, click, scroll and read".
"Should I have studied it? Yes. But if you saw this document, you would know what I mean. Again, no excuses, but it's wrong to say I was warned five times".
"I'm proud of how I have played the game. I have been honest and upfront. I won't pretend to be injured so I can hide the truth about my testing", Sharapova added.
"I look forward to the ITF hearing at which time they will receive my detailed medical records. I hope I will be allowed to play again".
Maria Sharapova's admission and latest Facebook rant have many people wondering – Why didn't the tennis star's management team handle these drug warnings?
Is there more to this case than Sharapova is letting on? Starts At 60 will bring you more details as this situation unfolds.
Do you think the media has been unfair in reporting about Maria Sharapova's doping scandal? Or should the tennis star take more responsibility for her own actions?
Comments