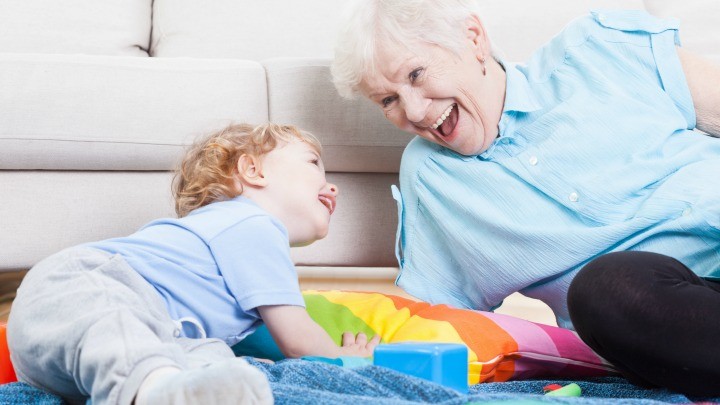 As 2016 rolls on, we've probably all heard a few laughable baby names or two. However, this latest list from the US Baby Center really takes the cake!
According to over 340,000 parents surveyed by the Baby Center, these are the latest and bizarre names parents are choosing for their children.
Whatever happened to traditional names like Charlotte, George or Emma? Do modern parents feel the need to choose different names, just for the sake of being "different"?
The latest names for baby girls include Arantxa, Chichi, Diem and Zowie. Meanwhile, the latest names for baby boys include Abbott (yes, like our former PM!), Blade, Brix and Quest.
How would you feel if your grandchild was given one of these latest (and slightly bizarre) names? Do you prefer traditional boys and girls names?
Unusual baby girl names:
Alabama
Arantxa
Atlas
Bentlee
Chichi
Diem
Frooti
Greenlee
Harmonee
Heavenly
Hephzibah
Honey
Huxley
Idalia
Indigo
Jazz
Kansas
Katana
Kizzy
Larkyn
Lyrik
Mafalda
Messiah
Monet
Moxie
Novalie
Nyx
Perpetua
Primrose
Psalm
Rogue
Sailor
September
Storm
Story
Sunshine
Swayze
Tate
Trixie
Tulip
Twinkle
Valkyrie
Zane
Zi
Zowie
Unusual baby boy names:
Abbott
Apollo
Aristotle
Arrow
Blade
Bobo
Braxten
Brix
Cater
Cedar
Chap
D'Artagnan
Dex
Eustace
Everest
Ferris
Fischer
Fraser
Fulton
Gryffin
Hannes
Inigo
Jansen
Janus
Jaeger
Jedi
Kael
Miggy
Mir
Oden
Orson
Paxon
Pi
Quest
Remi
Rockwell
Rusty
Scout
Sylar
Tergel
Wael
Werner
West
Xzander
Zyan
Comments