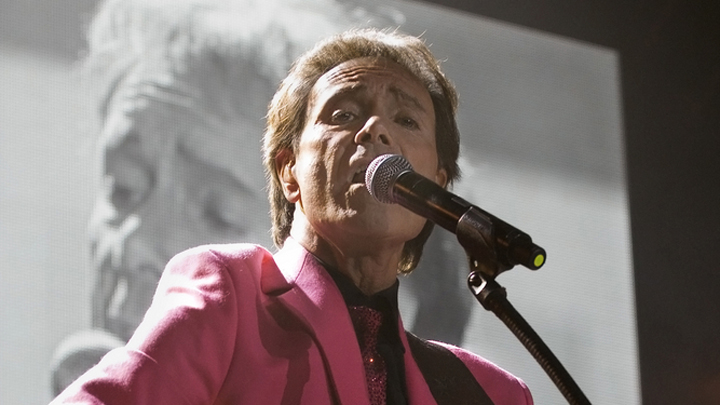 After two years of anguish, Sir Cliff Richard has revealed he will take legal action against the BBC and the police for what he says was a "living hell" in which his life was "turned upside down".
The 75-year-old singer launched his £1million action for worldwide damage to his reputation after the broadcaster filmed his home being raided by police in relation to an investigation on abuse allegations against him.
"I have instructed my lawyers to make formal legal complaints to South Yorkshire Police and the BBC so that in the absence of satisfactory answers, a court ill determine whether or not their behaviour was justified and proportionate," Sir Cliff said in a post on his Facebook page.
While he is motivated to pursue the case as a result of his own suffering, Sir Cliff says he also wants to ensure no one has to endure such an invasion of privacy in the future.
"My life was effectively turned upside down and my reputation, worldwide, was unnecessarily damage," he says. "I would not want the same to happen to others whether in the public eye or not."
Sir Cliff firmly believes detectives and reporters "unlawfully colluded" to invade his privacy in the August 2014 raid on his home by officers investigating claims of sexual abuse. The raid was filmed by the BBC — who identified the singer as an alleged sex offender — after they were tipped off by the South Yorkshire police force.
He says seeing the raid on television while he was on holiday in Portugal was the first time he discovered he was a suspect.
Sir Cliff says he put the release of a new album on hold, he contracted a cough brought on by stress from the saga and was prevented from performing for months, and he suffered losses at his winery business and calendar sales. All-in-all the singer says the investigation cost him £1million.
Prosecutors threw out the claims against him after a month of considering the allegations.
Do you believe Sir Cliff is justified in taking legal action? Has there ever been a situation in your life that has caused you stress and financial strain?
Comments