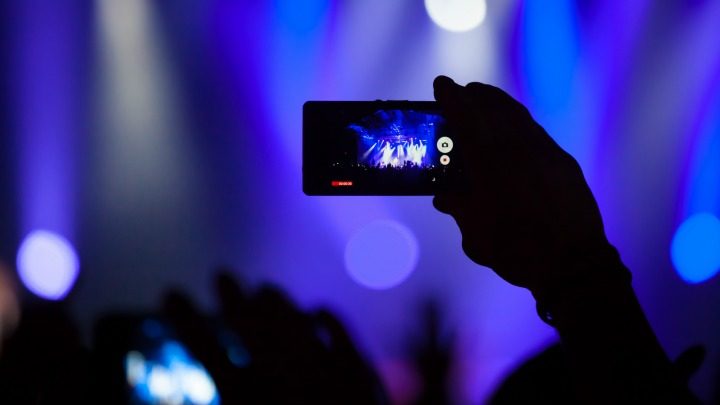 Think about the first live music performance you ever attended. What was it about that concert that stands out in your mind? Was it the thumping music, the fact you could sing along with your music idols, the excited screaming and shouting that you did, or the dancing?
Those were the days, and while they haven't completely disappeared going to a concert in 2016 is a lot different.
Gone are the days where you'll hold up a lighter with a flickering flame, but now you have to fight your way through all those glowing bloody mobile phones to see your music heroes on stage. Is anyone ever going to watch that footage back?
It's just not on, and United Kingdom singer Adele agrees.
So pissed off the singer was recently she put her concert on hold to scold a fan for recording the show on her phone.
"I'm really here live. You can enjoy it live," she told her fan. "This isn't a DVD… There's lots of people outside who couldn't come in."
Kudos to Adele! If you're going to a concert — and those ticket prices aren't cheap anymore — you should put down the camera and enjoy the real world in front of you.
Adele called out a fan at a concert for filming the whole thing and not living in the moment https://t.co/TvxhCarqpZ pic.twitter.com/UYvOSFNvPU

— Mic (@micnews) May 30, 2016
Of course the ironic thing here is that Starts at 60 brings you the video of this magnificent moment through another fan who happened to also be filming. Hopefully they got the message loud and clear too.
What was the most recent concert or music event you attended? Do you think fans go overboard trying to record live shows? Should we spend more time living 'in the moment'?
Comments