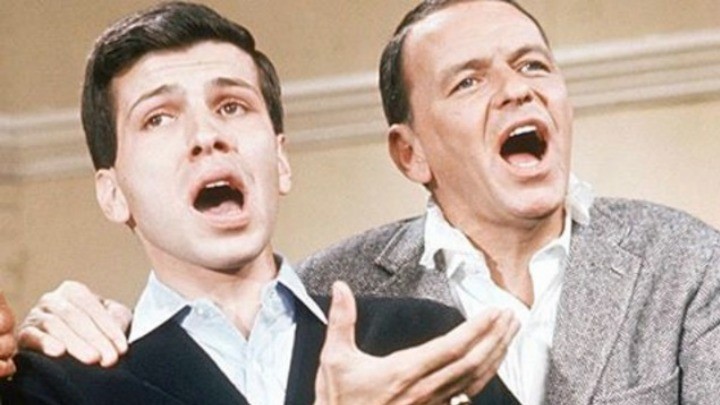 As we reported earlier today, Frank Sinatra Jr. has sadly passed away from a sudden and unexpected cardiac arrest.
Frank Jr., inherited not only his famous father's name, but his musical talents too. Born in 1943, during the take off of his father's career, he grew up around music and went on to have a very successful career of his own as a singer, songwriter and conductor.
By the time he reached his early teens he was performing in clubs and venues and soon became the vocalist for Sam Donahue's band. By 1968 he had become his own household name, and performed in 47 states and 30 different countries, appearing on and even hosting television shows.
Frank Jr. studied classical music and originally wanted to be a song writer, although his sister Nancy once said that he was a musical genius, but "nobody knows it".
From the 1960's to the 1980s he performed regularly in Las Vegas. As the saying goes 'two is better than one' and in 1988 he joined his father as a musical director and conductor.
Frank Sr. and Frank Jr. worked together for the last seven years of his father's life, but their relationship was not without complications. Jack Jones, a good friends of Frank Jr. said that, "they had a relationship that was not always cool, but his dad loved him and he loved his dad…"
When Frank Jr's father passed away, in 1989, Jones quoted his son saying saying, "I got to do this. I got to get up with big orchestras and sing my father's music and it's a gift."
Frank Sinatra Jr. passed away at 72, during a tour in Florida, a true tragedy for the music industry.
Take a look through some photos of Frank Sinatra Jr. and his father, as well as a wonderful video of Frank Jr. and his father together and another of him singing his fathers hit New York, New York.
What is your favourite memory of Frank Sinatra Jr?
Comments