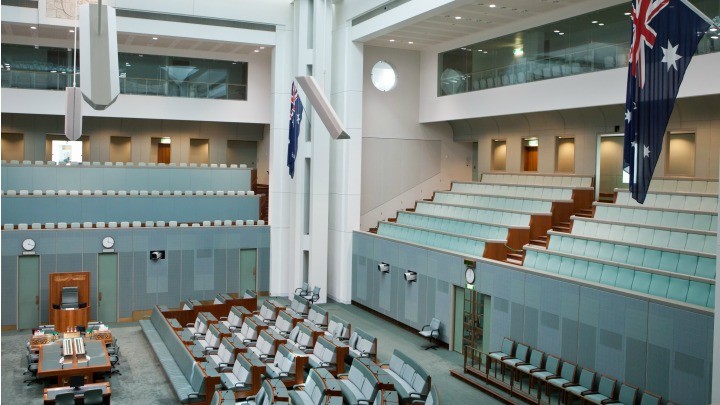 Polls being what they are, if an election was held tomorrow — and we all know the prime minister is holing off formalising things until after the budget in May — the results would be too close to call.
You've seen the personal ratings of Malcolm Turnbull and Bill Shorten narrow, but a deeper look at the polls carried out by Paul Murray recently shows a real issue. Should you be worried about another hung parliament?
If there is no single party (or coalition) with a majority of seats after the next election, Australian history will be repeating itself in more ways than one.
Who could forget Kevin Rudd being thrown to the curb by his party in his first term, which appears similar to Tony Abbott's departure. Some might say Malcolm Turnbull is enjoying the last of the honeymoon before dysfunction ponies up for his demise, just like Julia Gillard.
A formal calling on the Federal election will follow budget week – probably on the weekend of May 7-8. It's safe to assume you'll go to the polls on July 2, while it will be the first double dissolution election since the 1980s. Meanwhile the Government is intent on getting the budget finalised, and all eyes will be on tax.
According to The Conversation, the state of Australia's political landscape is as a result of not just the perceived poor performance (or behaviour) of politicians, journalists, commentators and votes must also take the blame.
"The throwaway culture of consumerism has transferred into attitudes towards politicians. The selfishness of voters is only matched by politicians' selfish grab for power. And journalists, while not entirely to blame for the way they cover politics, share the blame for the lack of focus on policy," authors Peter van Onselen and Wayne Errington say.
Do you agree? What will you be looking for in the lead up to the election?
Comments