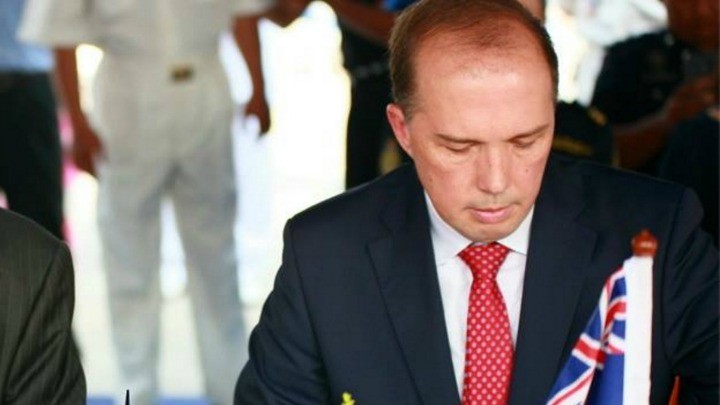 One of the Prime Minister's first measures when he stepped into power was to denounce disrespect towards women, and now a party leader has called him to account on these words over the Peter Dutton affair.
Greens leader Richard Di Natale told Fairfax media, "I launched a domestic violence initiative on White Ribbon Day with the Prime Minister where he said very clearly that it was the responsibility of all men in Australia to call out sexism when they see it.
"That it was about men respecting their sisters, their mothers, their wives. And that where they fail to do it, they need to be called out.
"Well, the Prime Minister needs to demonstrate that he takes the issues seriously, that it's more than just rhetoric. What's required in this country is a change in culture. We need to see that change in culture come from the ground up, from our sporting institutions right through to politics," he said.
"Malcolm Turnbull needs to show he's serious about changing culture. One way he can do that is to ensure this repeat offender, Minister Dutton, is sent to the backbench where he belongs, and another suitable replacement is found for that difficult portfolio … preferably a woman, a capable woman from within the Coalition ranks."
Mr Di Natale described Mr Dutton as a "serial offender" who was "not able to deal with complex immigration issues". He embarrassed parliament this week by sending a rude text message to a journalist by accident.
"[Mr Dutton] has made comments towards a senior journalist that do reflect the sexism that is at the heart of the Coalition government," says Mr Di Natale.
The Labor party has also called on the PM to sack the immigration minister, however it seems unlikely at this stage that Mr Dutton will be reprimanded over what other members such as Barnaby Joyce see as a bit of harmless ribbing between a politician and a seasoned journalist.
Do you think Peter Dutton should be stood down from the front bench for this incident? Is it sexism or a storm in a teacup?
Comments