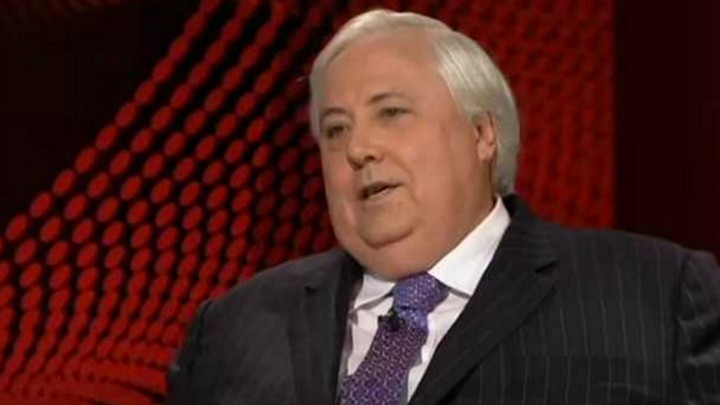 Clive Palmer has heavily criticised the Queensland state government on Sunday for refusing to support his Nickel Refinery in Yabulu in North Queensland with a taxpayer-funded loan.  But many taxpayers might be wondering why he would be asking in the first place?  What right has a billionaire got to draw on state funds to fix his own business problems?
Mr Palmer was sent a letter by Curtis Pitt, Queensland Treasurer ruling out any assistance for the Yabulu refinery on Friday night according to media reports and Palmer is furious.  Palmer says their rejection shows "little commitment to the people of the state"
Mr Pitt said to The Australia that it would be irresponsible for the government to bail out the company when Palmer could do it himself.
Mr Palmer issued a statement to the media that accused Curtis Pitt of having "breached long-held conventions to keep business discussions confidential''.
He said that by releasing his letter to Mr Mensink, Mr Pitt "has sent a message to any party wanting to invest in Queensland that he can't be trusted and has little regard for the workers of north Queensland''.
Mr Palmer's rant went on: "He seems to think it is okay to spend $40 million of taxpayers' money to multinational Rio Tinto in respect of the Boyne Smelter at Gladstone, but offer no support to the residents of Townsville.
Curtis Pitt has called on Palmer to secure the operation of the refinery, which employs nearly 800 people just north of Townsville.
Clive Palmer has been vocal in the media all week, calling for the government to act as a guarantor for his loan, claiming Queensland Nickel was facing temporary cash-flow problems.
"Queensland Nickel has over $1.95bn of net assets and no debt," Palmer said in a media statement.
"This valuation shows the treasurer that there is no asset problem and these assets would secure any guarantee by the Queensland government."
For many other than those in the Townsville region who know the ripple effects in their local area of the refinery facing trouble, his complaints fall on deaf ears knowing the man has millions if not billions of his own dollars to use if he so wanted to to rescue his company.
Do you think it is right that Palmer be asking the State Government to support his business in times of trouble or should he foot the bill?
Comments