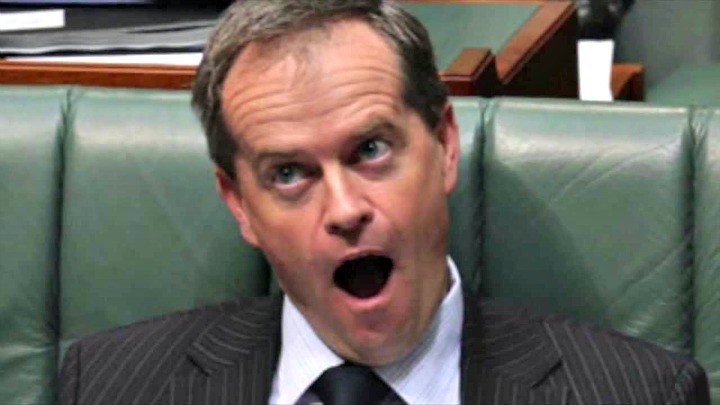 Bill Shorten has rated current PM Malcolm Turnbull as "3 out of 10". The Labor leader reckons he can easily defeat Malcolm Turnbull at our next election.
Speaking with the Sydney Morning Herald today, Bill Shorten stated he 'can win' with an election platform focused on climate change.
The Labor leader also labeled Malcolm Turnbull 'underwhelming', saying the PM has done little with his time in office.
"He's not Tony Abbott so that gets him some points", Bill Shorten said. "He's a 3 out of 10".
"But disappointment is the most common word used to describe Turnbull. He just doesn't stand for anything. It's been a very underwhelming six months".
Bill Shorten's bold comments could be taken one of two ways: Is he simply feeling confident? Or is the Labor leader showing an arrogance that Australian voters could do without?
"We're going to fight the election with climate change as one of our big issues", Mr Shorten added. "Climate change is both a challenge and an opportunity for Australia".
"I'm not going to go down Mr Turnbull's low road of just wanting the job for the sake of having the job", Mr Shorten said about his election platform.
"There's no point being in politics – or seeking to form a government – if you're not going to do anything to improve this country".
Meanwhile, PM Malcolm Turnbull is expected to launch an election policy focused around urban development and infrastructure.
Mr Turnbull has reportedly been in talks with Angus Taylor, the current Assistant Minister to the Prime Minister for Cities.
"Cities policy is the biggest transformative lever you can pull to improve people's lives and economic productivity", Mr Taylor told the Sydney Morning Herald today.
Malcolm Turnbull has previously advocated for "the simple concept that most of people's day to day work, education, shopping or recreational activities should be located within 30 minutes of walking, cycling or public commuting from their home".
Either way, it looks like Australia's election battle lines have been drawn. Whose side are you on?
Do you think Bill Shorten is right to feel confident about the election? Or are his comments about Malcolm Turnbull simply arrogant?
Comments