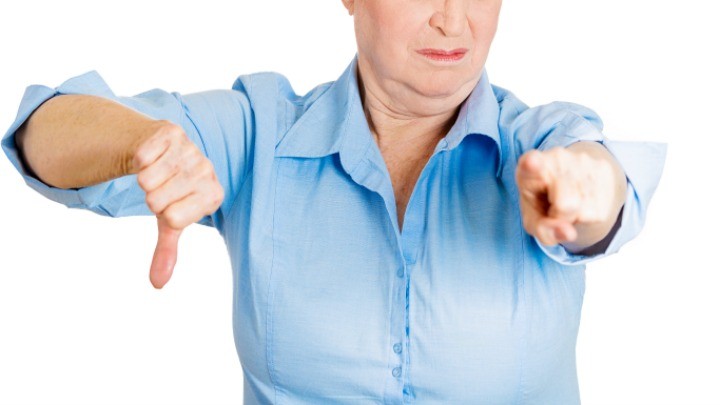 Kim Vuga is a mental health worker and grandmother, who wants to run for Senate. Her views are staunchly anti-Muslim and anti-immigration, and now she claims bosses are discriminating against her for these beliefs.
Ms Vuga featured on the SBS program, Go Back Where You Came From. She also recently formed the political party Love Australia Or Leave. However on December 17, the grandmother was given seven days to resign by her superiors at Townsville Hospital and Health Service in Queensland.
Kim Vuga from SBS' "Go Back To Where You Came From" is starting her own political party: https://t.co/Gw3OQvPTBK pic.twitter.com/2l1b0IJYVv

— Crikey.com.au (@crikey_news) November 17, 2015
"I am seeking your immediate action to advise me of your resignation within seven days of receipt of this letter", the hospital's chief operating officer, Danielle Hornsby wrote. The hospital boss went on to explain that Section 44 of the Constitution requires public employees to resign, before contesting an election.
Ms Hornby's letter cited a case in Melbourne where an independent candidate successfully won a local ballot. However, the High Court subsequently declared his election void because he was still a registered teacher in Victoria.
Kim Vuga believes she is being pushed out of the hospital because of her political opinions, which include a complete ban on Muslim immigration to Australia. "I've been discriminated against. I believe I am too controversial for them", she said.
"They want me to be unemployed just before Christmas. It's un-Australian, it's unfair. What happened to looking after workers? If these bullies and thugs can do this to me they can do it to anyone", the community mental health officer added.
Constitutional experts have agreed that Ms Vuga does not need to leave her employment yet. Lawyer and professor Anne Twomey said that Section 44 does not apply to candidates, until an election has been called.
"Given that we are nowhere near the date that a Senate election will be called, section 44 is completely irrelevant," Professor Twomey said.
Instead, candidates are only required to leave public employment before ballot nominations close. This is generally one month before an election day.
Ms Vuga has refused to resign, telling Townsville Hospital:  "I am not yet a politician as stated. I am not yet a candidate, however as I stated, I will be intending to contest as a QLD Senate candidate at the 2016 election representing Love Australia or Leave Party".
A reply written by Ms Hornsby suggests the hospital might be backing down: "My intention in writing to you was to inform you of this information (about Section 44), which may impact on you. I apologise if my original letter did not make this intention clear".
Do you believe Kim Vuga has been discriminated against by hospital bosses? Aren't all Australians entitled to calmly express their political views?
Comments