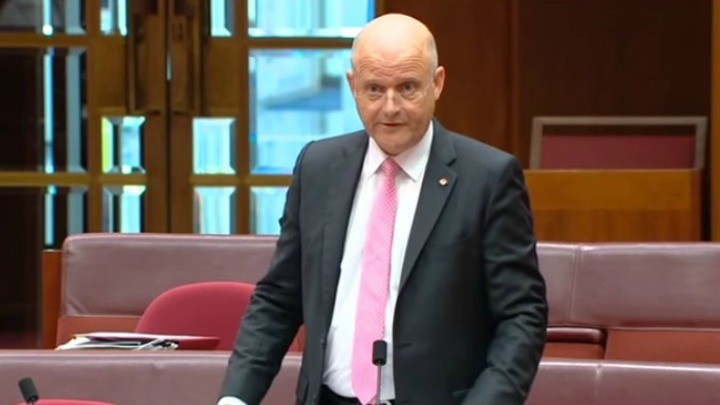 It can be hard to get your message across in the Senate, but Senator Leyonhjelm seems to have no trouble finding ways to stand out.
Fresh from calling on the government to "think of the childless" and questioning why they have to pay for others' "bundles of dribble and sputum", the senator has sung a quirky rendition of The 12 Days of Christmas titled The Five Tax Bills of Christmas.
He sang, "On the first day of Christmas, my treasurer sent to me, a tax on the elderly-y."
From there it went on – on the second day, it was a "more FBT (Fringe Benefits Tax). On the third, more CGT (Capital Gains Tax), A Seafarer's tax for the fourth day and slower deductions on the fifth day of Christmas."
We were wondering what the "tax on the elderly-y" referred to and contacted Senator Leyonhjelm's office, which told us he was referring to the abolishing of the dependent spouse tax offset.
Before launching into song, he said, "The government has been hitting home runs on tax reform all year. There have been five – count them – five tax and superannuation laws amendment bills."
He made it clear that his "love" for these bills was to be taken sarcastically.
We can think of some of other bills the senator could have been referring to, including the reform of superannuation and proposed concessions tax changes.
Which "non-gifts" has the government given you this year?
Comments