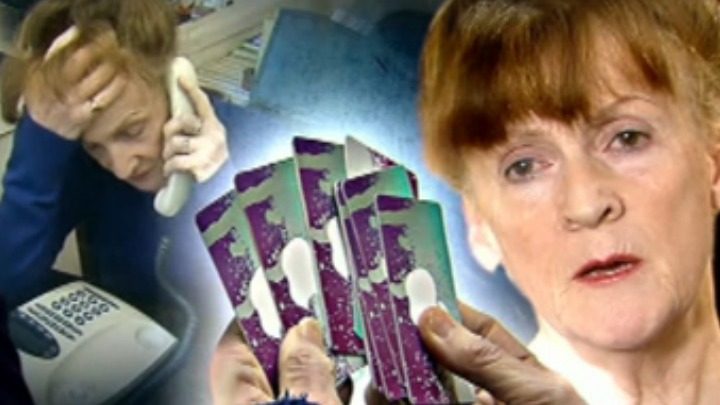 When 67-year-old Glenice Harrison left the hospital after a nine-day treatment for pneumonia, she never thought she'd be a victim of a vicious scam.
She had five voicemails from a person pretending to be from the Australian Taxation Office ordering her to pay up or go to jail, and not wanting to get into further trouble, she immediately returned their call.
When she returned the call, the scammers then ordered her to pay back a $9000 debt which Glenice thought could have been related to her small business.
Glenice questioned whether it was a joke or a scam, but was convinced when they had her details and told her she could report it to police but she would end up being arrested.
"I was getting hooked, deeper and deeper," she said.
When she said she didn't want to give her credit card details over the phone, they said she could pay using iTunes gift cards.
The phone call went over six hours as they coached Glenice in purchasing ten $500 iTunes cards from Woolworths stores in Oakleigh and Wheelers Hill. She then read out the activation codes back to the scammers after locking herself in her car, thinking that she was being watched.
"I was speaking to a male with an Indian accent, who was very authoritarian and seemed to have a very good knowledge of the tax system," Glenice told 9 News.
"They assured me if I could pay back the monies owing my fraudulent activities would not be made public," she said.
Ms Harrison reported the scam to police, it is unlikely that Glenice will recover her funds.
Consumer Affairs Minister Jane Garrett labelled the scam "very cruel and vicious" and said it was extremely difficult to track, but warned others to be vigilant.
The ATO has issued a reminder that they will always make initial contact via mail and will never threaten with immediate arrest.
Have you heard about this scam? Have you ever been the victim of one?
Comments