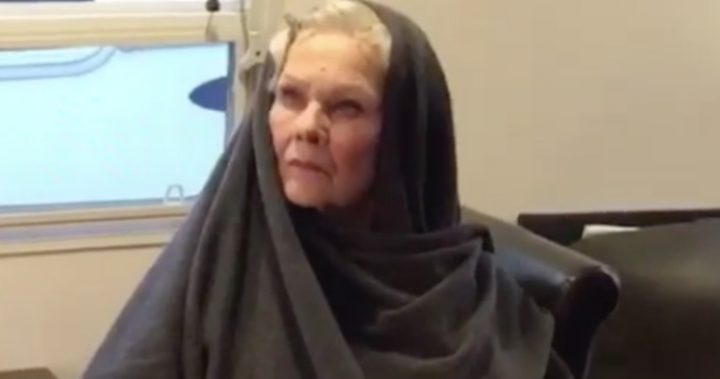 As you would have heard, Dame Judi Dench is set to star in an upcoming film adaptation of Agatha Christie's novel Murder on the Orient Express.
Starring alongside her is young actor Josh Gad and Star Wars actress Daisy Ridley, and it looks like they're having a blast on set.
But Dame Judi is in on the fun off set as well, and in a hilarious video going viral on social media, she shows her sassy side with her younger co-stars.
It turns out Gad has been running a prank against Ridley, trying to get answers from her about the next Star Wars film.
Not having any luck he calls on Dame Judi to help, and the result is hilarious!
In seriously sassy style Dame Judi asks Ridley question after question about the next Star Wars movie.
But Ridley wasn't giving anything away – and she didn't look impressed.
"Is Snoke Palpatine? Dame Judi asks.
"Are you the last Jedi?"
"What's the deal with Reylo?
Finally, without breaking her tone and staring Ridley down, Dame Judi asks.
"Why don't you answer my damn questions?"
At the end Ridley simply answers with "Ok".
The video on Gad's Facebook page has been viewed more than a million times and it's got a whole younger generation falling in love with Dame Judi!
Watch the video below and have a laugh.
Did this give you a giggle? Are you a fan of Dame Judi Dench?
Comments