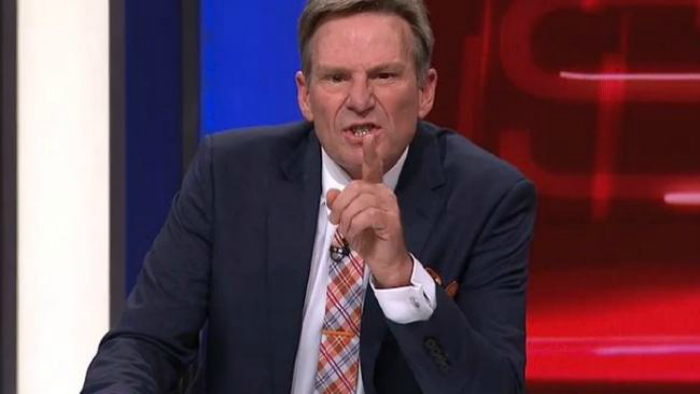 When Collingwood Football Club president Eddie McGuire made a "joke" about drowning sports reporter Caroline Wilson with his colleagues, he created a huge furore, but he apologised for it and everyone was ready to move on. However, Sam Newman didn't think it was time to let go just yet.
The Footy Show star dedicated 10 minutes to what he termed to be a"fair and balanced" discussion about the now infamous joke, claiming it had "turned into a vendetta against personalities" and had "got completely away from where it started". The irony of his statement of being fair and balances was seen as he proceeded to attack Caroline Wilson.
He called people who were genuinely angry about McGuire's comments "excrement" and addressed the female reporter while saying, "The jig's up Caro, honestly and truly. You're becoming an embarrassment. And even if you were underwater, you'd still be talking." Taking a dig at gender equality, he said that if Wilson wanted to be treated equally, she shouldn't complain "when it's too equal".
Newman's co-host Rebecca Maddern tried to hose down the situation, saying she "would have been pretty upset" if the she'd been the subject of the joke. "These men made a mistake, they acknowledged they made a mistake and they apologised. We now need to move forward in a positive way."
Has Sam Newman taken it too far with his comments?
Comments