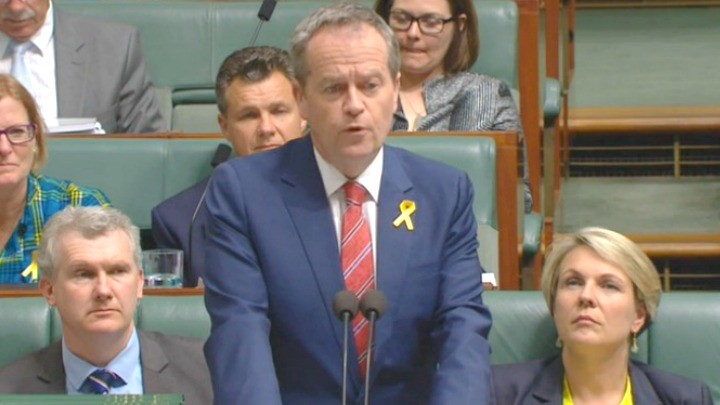 It's a disastrous day for the opposition leader Bill Shorten, but it's not like he didn't see it coming. The latest Fairfax Ipsos poll shows Labor behind 44 per cent to 56 per cent two-party-preferred lead, with the Prime Minister preferred by a whopping 69 per cent of voters.
When John Howard's popularity was as low as Shorten's (18 per cent), The Bulletin magazine famously ran a cover asking, "Why does this man bother?"
And it's not just Shorten's popularity that's a car crash, details are emerging that the opposition leader has been involved in an actual vehicle accident as well, crashing his late mother's Mitsubishi into parked cars on in Carlton on Sunday morning.
A spokesperson for Shorten said a number of cars, including the Mitsubishi were damaged in the incident but no one was injured.
This morning, a listener phoned into radio station 3AW's Rumour File and suggested Shorten's crash was caused by coffee spilling in the Labor leader's lap, however Fairfax media reports that Shorten's office "could not comment on the culpability of the coffee".
Could an actual spill be on the cards for the Labor party? With results like this it is extremely unlikely the party can score a win in an election in less than 12 months' time.
 Let's talk: do you think it's time for Bill Shorten to step aside? Or will he have to be pushed? And who would take his place?
Comments