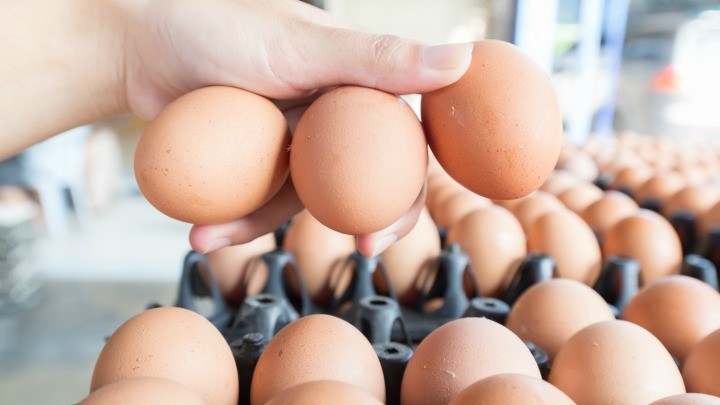 If you thought that all eggs had a naturally yellow yolk, think again. Turns out that producers may have been adding food dyes and other synthetics to "artificially brighten" egg yolks.
According to farmers Philip and Anne Westwood from Freeranger Eggs, "most egg producers put manufactured colouring additives in their chook food to maintain an illusion".
These synthetic food dyes are generally manufactured in China, and not regulated by Food Standards Australia because its rules do not extend to animal feed additives.
"If the yolks are always a deep orange in colour, it's likely the hens are being fed additives to fool consumers", Mr Westwood also told media sources.
Instead, customers have been advised not to worry about varying yolk colours, as these are normally an indication the original hen was in good health.
"We refuse to adulterate the feed we give our hens. Some chefs believe the bright colour means they are free-range, but it's not the case. It often means hens are fed colour agents", Mr Westwood said.
These unsettling revelations come just as the government prepares to tackle "free range" labelling. For too long, there has not been a clear rule on the living conditions which constitute "free range" farming.
Small Business Minister Kelly O'Dwyer will examine egg labels at a consumer affairs meeting next month, however the topic of synthetic dyes and colour enhancers will not be tabled.
This government response is not good enough for many Aussie shoppers. As one Facebook user asked, "Is anything pure anymore? Why mess with eggs?"
"It seems the only thing left is to have your own hens so that hopefully you can control the situation as long as know what you are feeding them".
"Can anyone believe what is written on the labels? Very disappointing when you think you are doing all the right things by purchasing free range eggs only to be deceived once again!"
Are you worried about the chemicals being added to our food? Are you surprised that chooks are being fed synthetic colour enhancers? Will this change the way you shop for eggs?
Comments