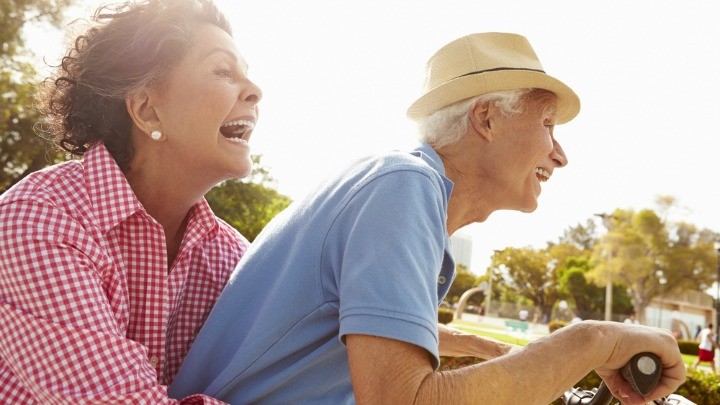 Imagine. Just imagine! Getting a phone call saying you are the sole winner of Australia's biggest ever Powerball payout. You've worked hard all your life, paid your taxes and are ready to settle into the the phase of life that's all about you – and then, with one phone call, any money troubles are wiped off the slate and the world is opened up to you.
Wow. We can only imagine how the couple from Harvey Bay who made history today are feeling. They have chosen to remain anonymous, but this statement, issued through Golden Casket, describes the spine-tingling moments they've experienced.
"I had six missed calls on my phone late last night and I thought `who would phone that many times at that hour?'," said the winning husband. "I thought it couldn't possibly be Golden Casket, but I got out my tablet to check my numbers online this morning and I was all thumbs.
"If I checked it once, I checked it a thousand times."
This is the first big win for this lucky couple: "The best thing we've ever won is the old chook raffle," they said.
According to the wife, they will spend the money helping their family and some charities
"We haven't done much travel in our lives, but now we're off," she said. "You won't see us around here for long. We'll just have to wait until Europe and the USA warm up a bit."
According to the ABC, she had told her husband that she had decided to win Lotto this year.
"It was my resolution to bring more positivity into my life," she said.
Isn't it wonderful to know that a couple out there has been blessed with this gift later in life? By the sounds of it, they plan to spend it in the way most of us would dream of doing.
Tell us, do you play Lotto or Powerball? How much do you dream of winning and what would you do with it?
Comments