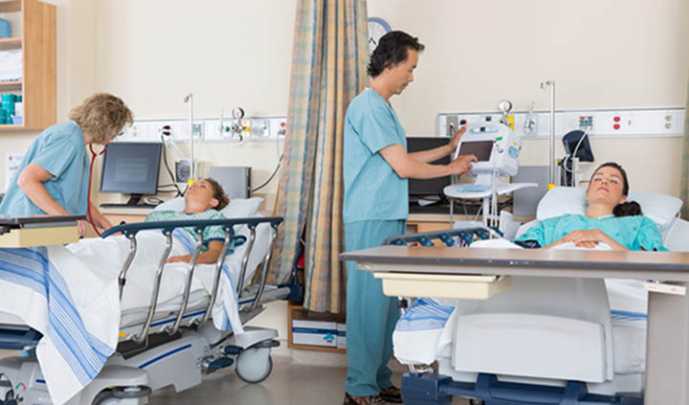 A new report says our public hospitals are falling into a "black hole" and urges the government to reform taxes quickly before the situation becomes dire.
The report by the Australian Medical Association (AMA) showed evidence proving critical patients are having to wait longer in emergency departments, and that the number of beds available to patients is dropping. It also showed that waiting times for elective surgeries are not improving, like we had hoped they would.
The federal government is now under pressure to reform taxes after the treasury department earlier announced $57 billion would be cut from the health system over 10 years.
The AMA is calling for an overhaul to the health funding system and warned the state of our public hospitals will only get worse if the government does not address the issue.
"The issue is that the [funding] increase is not going to be anywhere near the rate of growth that is required to maintain services, let alone see an improvement," AMA president Professor Owler said.
"What we've already seen in this report card is that the focus has come off the elective surgery and emergency access targets and we've seen performance fall.
"The states and territories are facing a public hospital funding black hole from 2017, when growth in federal funding slows to a trickle."
Do you worry about the future of our hospitals? What do you think the government should do to fix our hospitals?
Comments