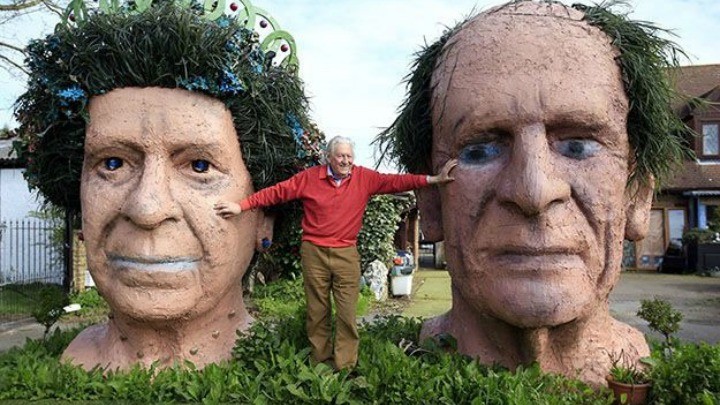 Away from the pomp and ceremony that is Queen Elizabeth II's 90th birthday, one British man has paid tribute to the royal family monarch in a more unusual way.
Ben Bennett, 83, found two 12-foot (3.7m) statues made of terracotta at a garage sale a few years ago and thought, 'Why not?'
The hair, which is green plastic, needed a bit of careful pruning, before Bennett could display the monoliths in his front garden.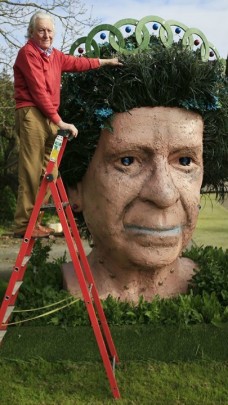 He told The Daily Telegraph, "We've been flooded with visitors coming to see them.
"When children have their picture taken with them, the funny thing is the children always stand to attention."
Bennett's delighted he's brought a smile to so many faces. Starts at 60 wonders if the Birthday Girl has seen it herself?
Has this brought a smile to your face?  What do you think of the artwork?
Comments