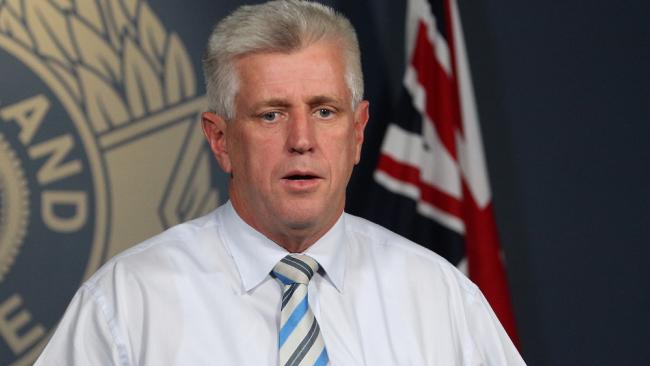 As everyday citizens or even former police officers or relatives of those in the force, we know how committed these people are to their jobs. One such person was Rod Kemp, who at 57 years of age had been serving the Queensland Police for 37 years and was due to retire.
However he would never get to enjoy his well-earned retirement: Detective Inspector Rod Kemp died of a heart attack on the first day of his retirement.
The whole Queensland police force are in shock after Detective Inspector Kemp died while on the way to his retirement lunch on Friday.
His closest friends and colleagues – some who had worked alongside him since the 1980s – were readying for his farewell when the news came through about his untimely death, reports The Courier Mail.
Assistant Commissioner Bob Gee said Insp Kemp had been due to retire after 37 years as a police officer.
"(He) was one of the most respected and well-liked officers I have ever known," he said. "He reached the top of his game professionally and had the respect and admiration of all his colleagues, and more importantly, the wider community".
He worked as a detective in Brisbane, ran the Warwick criminal investigation branch, and spent time in the Homicide Squad and the Ethical Standards Command.
"Rod was the complete gentleman who took the time to listen and care for people," Mr Gee said.
"He touched the lives of many as an experienced leader and investigator."
South Brisbane Superintendent Jim Keogh said Insp Kemp's death was an "absolute tragedy".
"Next Thursday was to be his last official day of duty before he retired and we were having his farewell lunch yesterday," he said.
"He came to work and told me he was feeling a bit unwell but said he'd be all good for the lunch. Half an hour later, he was dead".
Insp Kemp was married and had three adult children – one of them was also a police officer, like their brave father.
This tragedy reminds us two things: if you feel unwell and are exhibiting signs of a heart attack (shortness of breath, chest pains, lightheadedness), you should call 000, and that police officers do such an important job in our community and need to be recognised every single day.
Share your thoughts below.
Comments