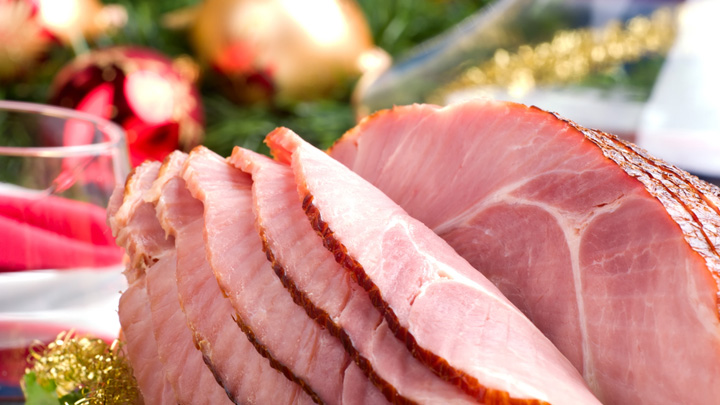 Butchers are warning customers that stocks are getting lower on the traditional Christmas ham and pork products this year.
Demand is increasing across the country, and our abattoirs and butchers are struggling to keep up.
Customers are being warned they may have to pay $1-$4 a kilo more for the Christmas table staple, as fewer shoppers are opting for beef, sending demand for pork through the roof.
Tasman Meats chief executive officer Matt Swindells told News Corp that people who typically leave their Christmas food run to the last minute would likely miss out on a ham or roast pork joint.
"The reality is not everyone is going to get what they want," Mr Swindells said.
"Our Traralgon store wanted 200 pigs this week but could only get 100. It's even harder for smaller operators."
The chain's pork sales have soared 40 per cent this year as beef prices have soared, turning consumers to cheaper cuts.
Now some butchers are giving a cut-off for orders, and it's coming up this week as the demand rises more and more.
In the last six months alone, pork wholesale costs have risen 25 to 30 per cent, leading to higher costs for Christmas consumers.
But it looks like that may not stop some, and if you're put off by price you may be left empty handed this year.
Tell us, have you got your Christmas ham and meats sorted? When do you typically buy them?
Comments