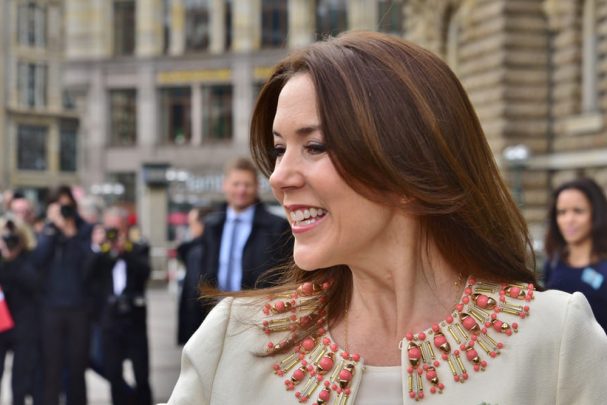 With all the glitz, glamour, and class that is associated with being a Royal, it can be easy to forget that deep down all kids really want to do is play and get dirty!
During a photo shoot for the Danish Royal Family fiver-year-old Princess Josephine and her twin brother Prince Vincent just wanted to play. Josephine played catch with the family dogs while her brother ran around them.
Josephine and Vincent are the youngest of Princess Mary and Prince Frederik's children. Their older children Prince Christian, 10, and Princess Isabella, nine, were also there for the photo but were more restrained than their younger siblings.
Queen Margrethe II and her husband Prince Henrik beamed as the proud grandparents as the children ran about before everyone posed for the official family photo. Queen Margrethe stood out wearing a brilliant pink outfit while Prince Henrik looked rather dashing in his tan suit with bright shirt and tie.
The younger royals going for a more casual look with Crown Prince Frederik wearing jeans and no tie, the boys Christian and Vincent in simple shorts and white tops. The girls looked beautiful in their dresses with Mary looking elegant as always in a green floral dress and black cardigan.
Could this Royal family be any more beautiful? How fast did those kids grow? What do you think of their casual attire?
Comments