All eyes really were on Crown Princess Mary at the annual Mary Foundation meeting.
The 44-year-old Australian-born princess hosted the annual meeting with 20 delegates to discuss the future of the organisation, which aims to combat social isolation, and its successes so far.
Princess Mary brightens up the room in Hugo Boss at a Mary Foundation meeting https://t.co/vd4RKo3iXF

— Copypasteads.com (@Copypasteadscom) May 8, 2016
Mary's bright red Hugo Boss was a stand-out. While all the other delegates wore more conservative colours, the Crown Princess really was the 'lady in red'. As usual, she looked effortlessly elegant.
The Mary Foundation is close to the princess's heart. It's three areas of focus are bullying, domestic violence and loneliness.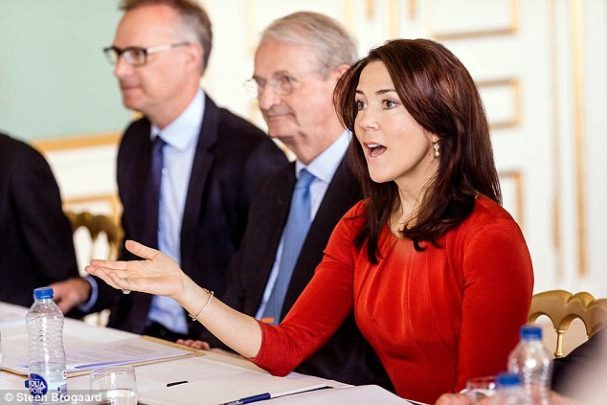 Since it was launched in 2008, the princess has clocked up the miles, travelling the world with an aim of raising awareness of women's and children's rights. Her efforts have made a difference in many countries.
In the last 12 months Mary has been involved in a survey conducted on loneliness. She has also spoken at the third World Conference of Women's Shelters on the issue of domestic violences, and has made considerable donations to young advocates of women's rights in Denmark.
Were you aware of the Mary Foundation? What do you think about the charity work Princess Mary does?
Comments