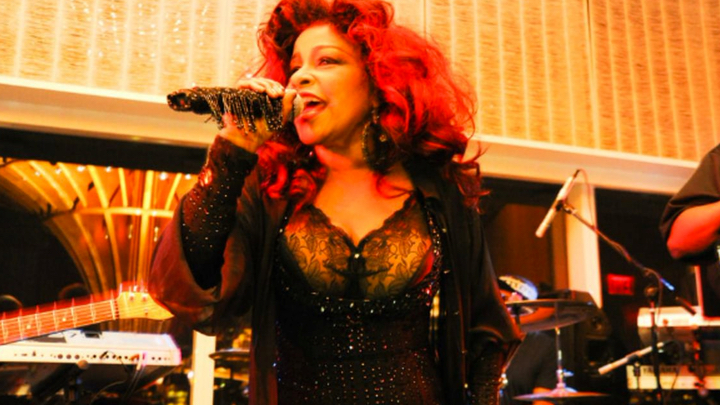 If there was something good to come from the passing of music icon Prince, it's that his death has inspired others with substance abuse problems to seek help.
Overnight in a statement released via the US Associated Press, it was confirmed that 63-year-old singer Chaka Khan had entered a drug rehabilitation program.  The statement revealed that Chaka had entered the program with her sister as they are battling addiction, to the same painkiller, fentanyl, that was responsible for Prince's death.
Chaka has regularly been touring since her explosion onto the music scene in the early 70s.  In her statement, she stated "Unfortunately, I will miss concert appearances over the summer" continuing "However, it's vital that I put my health and wellbeing first. I know that I am disappointing some of my fans, but I also know they would want me to recover and be well and healthy."
Prince was responsible for Chaka's massive hit 'I Feel for You' as he wrote the track.  Chaka and Prince remained close over the years.
"The tragic death of Prince has had us both rethinking and re-evaluating our lives and priorities. We knew it was time to take action to save our lives. My sister and I would like to thank everyone for their support, love and prayers." Chaka said.
Many took to social media to wish Chaka and her sister the best in their recoveries.
Love and Light to @chakaikhan as she voluntarily postpones her performances and gets healthy.

❤️ #ChakaKahn https://t.co/8uQKEDlYuH

— Detevents (@detevents) July 11, 2016
#ChakaKahn evaluating' her life after Prince's death, enters rehab for perscription drug addiction:https://t.co/AYQRqHZKj6 via @AOL

— Joe N. Brown, Sr. (@AuthorJoeNBrown) July 11, 2016
Chaka was also a close friend to the late Whitney Houston and even admitted to doing drugs with the singer before her death in 2012.  Chaka also recently reached out to many via Instagram to help with the emotional events in the US.
How good is it that Prince's tragic circumstances are helping others?  Are you a fan of Chaka Kahn?
Comments