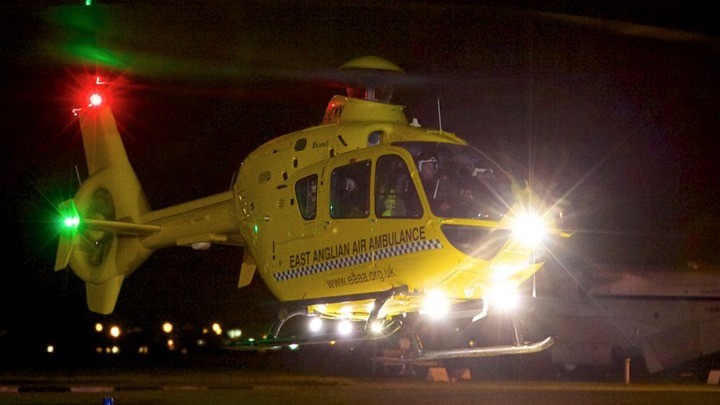 Just when you thought the young Royals couldn't get any cooler, Prince William swoops in by helicopter.
The Duke of Cambridge was out flying with the East Anglian Air Air Ambulance at the time 37-year-old arborist Jim Schembri required emergency assistance.
Jim Schembri recalls moment he was air-rescued by Prince William after falling unconscious https://t.co/SBi66BkrEr pic.twitter.com/7CXS0FQvXC

— Good Morning Britain (@GMB) March 30, 2016
Schembri, who dislocated his shoulder and hip after a tree branch collapsed, was likely in too much pain to notice the future king giving him treatment and it wasn't until he'd been loaded into the air ambulance that it clicked.
"Oh Wills better not be flying this thing!" Schembri joked when he realised what was happening.
Prince William quickly responded with a laugh saying: "I've been holding your head for the last 30 minutes!"
Speaking with Good Morning Britain, Schembri had nothing but praise for his rescuer and said Prince William even made sure he was okay in the trauma room.
The Duke of Cambridge started his job as an air ambulance helicopter pilot in July 2015, and though he is paid a salary for the role he donates it all to charity.
"What everyone seems to forget is that he [Prince William] donates all of his wages back to the air ambulance service," Schembri told Good Morning Britain.
It's safe to say that Schembri is one happy customer thanks to William's special care and attention.
Should there be more praise for Prince William doing a 'normal man's job'? Are you a fan of the young Royal?
Comments