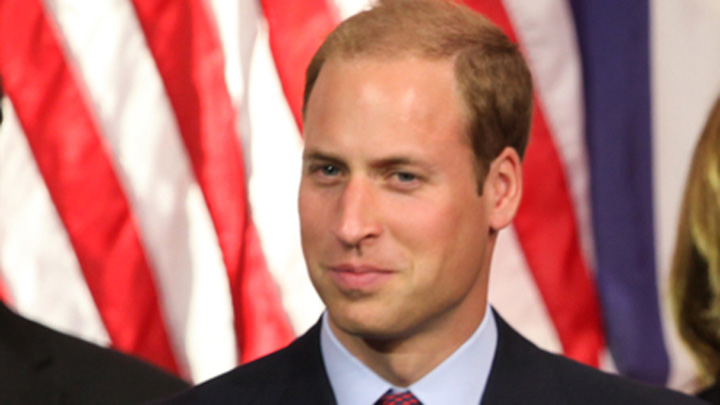 Prince William has been a little out of the spotlight lately thanks to his younger brother's humanitarian efforts.
Now the quiet post-summer period is over, Prince William and Catherine are preparing for a busy Christmas, he has revealed in an exclusive interview with a trainee journalist.
And she's not just any trainee journalist, 24-year-old Sophia Kichou, landed the big interview after the Prince made a promise to her four years ago when she was homeless, reports the Daily Mail.
Prince William said that if she became a journalist, he would allow her an exclusive interview… and he's come good on his promise, clearly thrilling his interviewer.
"George will be bouncing around like a rabbit," Prince William revealed in the rare personal interview. "If I get any sleep on Christmas Eve it'll be good!"
The Duke of Cambridge said George will be "extremely bouncy because he's suddenly worked out what Christmas is all about".
"So that will be two children, one who suddenly appreciates Christmas, which could be quite challenging. But I'm looking forward to it".
The interview is due to be published in The Big Issue magazine sold by homeless people.
Speaking about Christmas day, the Prince said, "We'll go to church as a family on Christmas Day, as we always do.
"Then we'll watch George try to tackle his presents as he tries to unwrap them. It's a very different experience at Christmas, having a family of your own.
"It'd be nice if we got a white Christmas because we haven't had one in many years".
Talk naturally turned to William's caring side and his passion for helping people, much like his mother. He said, "I think it goes back to when my mother first took the [patron's] role when I was a small boy. I was very struck by the people I met and what they were struggling with – sleeping rough, sofa surfing, not having basic comforts a lot of us take for granted.
"That really struck me at a young age, bearing in mind the gulf for me, growing up in a palace and seeing the other end of the spectrum. That was powerful to see at a young age.
"In today's Western world, with all the advancements and privileges we have, the fact some people don't have a bed or a roof over their head is quite ridiculous".
Take a look at the photos of the interview and tell us, does Prince William remind you of his mother?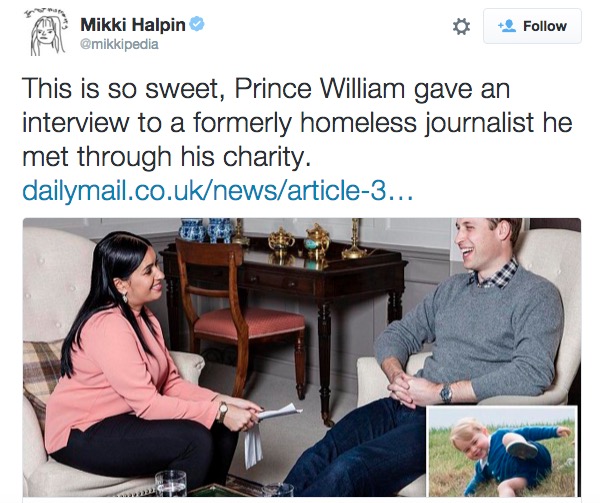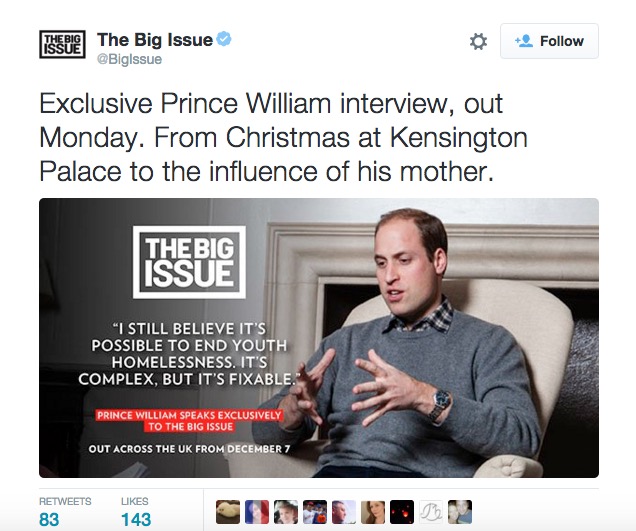 Comments