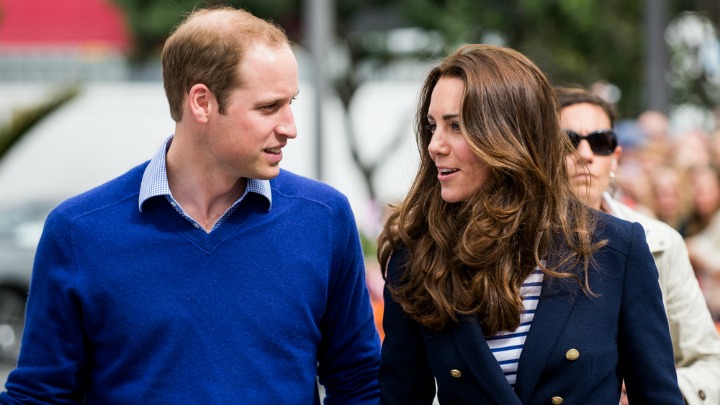 Can you believe Prince William, the Duke of Cambridge and future king, turns 34 today? While it might not be a major milestone it's hard not to think about just how much he has grown over the years.
Before you get ready for more pomp and ceremony, a la Queen Elizabeth II's 90th celebrations, it turns out Wills had a much simpler request to mark his special day… attending a soccer match between England and Slovakia. In France.
It looks like it was a nail biting match too.
Returning to England almost as soon as the match was over (travelling economy and stowing his own luggage, no less), Prince William will be celebrating his birthday privately.
There are no official engagements, which means the prince could go for a dinner and a movie with his wife or he could be catching up with his brother, Prince Harry for a spot of Xbox. You just don't know, do you? One thing you can count on though is that he'll certainly get a phone call from the Queen.
Whatever the Duke of Cambridge gets up to, we're hoping he has a ripper of a day. To celebrate his birthday we've found this video on Prince William's early years. How he's grown!
Happy 34th birthday to Prince William! Take a look back on the prince's early childhood: https://t.co/14Oi0QCOHChttps://t.co/JmRn3jtp7q

— ABC News (@ABC) June 21, 2016
Where were you when Prince William was born in 1982? Do you favour low-key birthday celebrations?
Comments