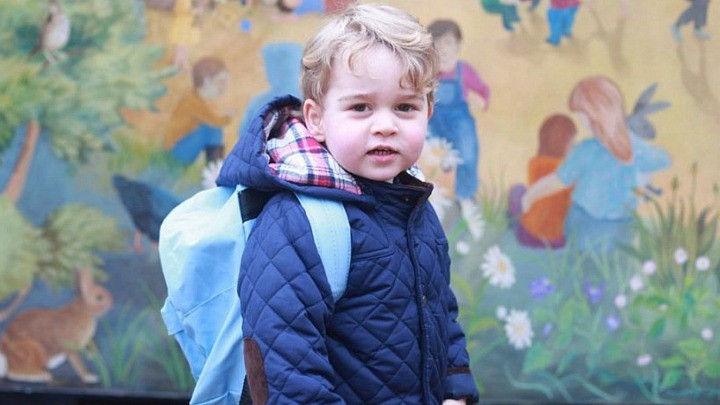 He's only just turned three years of age, but already Prince George is copping criticism for his royal status.
The British Council is said to be investigating comments that were allegedly made on Facebook by one of its employees criticising Prince George for "living on public money".
The Guardian reports that a senior employee at the The British Council, a charity that promotes the UK and the English language around the world, commented on a picture of the young royal bearing the caption: "I know he's only two (sic) years old, but Prince George already looks like a f****** d***head".
Angela Gibbins, who is the head of global estates at the Council, wrote: "White privilege. That cheeky grin is the innate knowledge he's royal, rich, advantages and will never know ANY difficulties or hardships in life".
When others responded with outrage, Angela is said to have replied with: "I'm sound in my socialist, atheist and republican opinions. I don't believe the royal family have any place in a modern democracy, least of all when they live on public money. That's privilege and it needs to end".
The British Council has told the media that Angela's comments have "absolutely no connection to the British Council" before confirming an investigation will take place saying "the highest standards" are expected from its staff.
It's not the first time young Prince George has been the victim of online trolls, and his parents are no doubt worried about how much abuse he could see in the future.
Since social media wasn't around when Prince William and Prince Harry were young, it looks like this is the first generation of royals who will have to deal with these kinds of online attacks.
While everyone has a right to their opinion, we have to ask: is it fair for little George to be trolled over something he can't control?
Many have pointed out that he can't help being born into the family he was and say whether or not you support the royal family, it seems cruel to heap so much hate on an innocent child.
What are your thoughts on this?
Should people as young as Prince George be off limits when it comes to these kinds of comments? Will George have to deal with this is whole life?
Comments