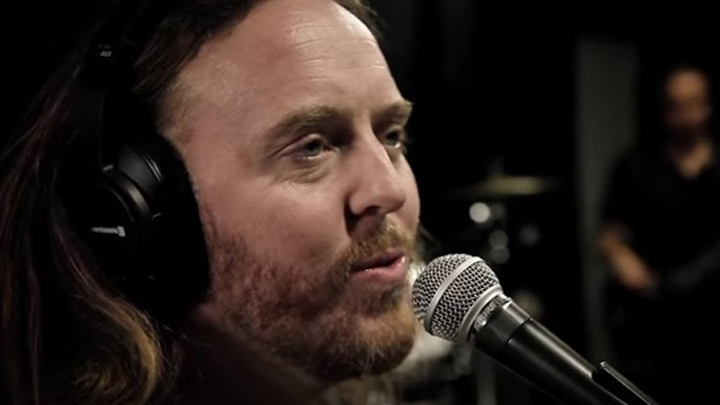 It was a shock to all, including Tim Minchin, but the charity single "Come Home Cardinal Pell" has now skyrocketed to the top of the Australian iTunes charts. However not everyone is happy about it, or feels it is serving a purpose.
Jesuit priest and human rights lawyer Father Frank Brennan has accused Tim Minchin of endangering the integrity of the royal commission into sexual abuse.
The ABC reports the priest feels Minchin is turning the commission into a "laughing stock" and the release of the widely-praised tune runs the risk of derailing proceedings.
"I don't think it's altogether helped by having songs about a key witness, calling him scum, and a buffoon, and a coward and that sort of thing before the commission does its task," Father Brennan told ABC's the Drum program.
"Because if we turn it into a laughing stock, then the big losers … will be the victims themselves."
Perhaps the survivors are more upset about the larger fact at hand: Cardinal Pell is not coming home to give evidence at the royal commission, instead citing illness and that he will be remaining in Rome.
Minchin is donating the proceeds of the song, to a GoFundMe page set up to send 15 representatives, including survivors, to Rome to witness Pell's testimony in person.
The video of Minchin singing "Go home Cardinal Pell, I've got a nice spot in hell, with your name on it, so I suggest you toughen up and go", has had more than 400,000 views on Youtube.
The song peaked at number one on the Australian iTunes songs chart earlier on Wednesday.
Former New South Wales Labor premier and Catholic Kristina Keneally said the song moved her more than she realised initially.
"It spoke really deeply to the abject failure of the Catholic Church to deal with the child sexual abuse crisis," Ms Keneally said.
"I have yet to see from the Vatican the type of frank, honest, acknowledgement of the damage that it has done and the recognition of the things that need to change in the Catholic Church to ensure this never happens again."
Cardinal George Pell will appear via video link from Rome after the Royal Commission into Institutional Responses to Child Sexual Abuse accepted a doctor's report that said he would risk heart failure if he flew to Australia to testify.
Tell us, do you think the song is derailing the commission or is it just time Pell came home?
Comments