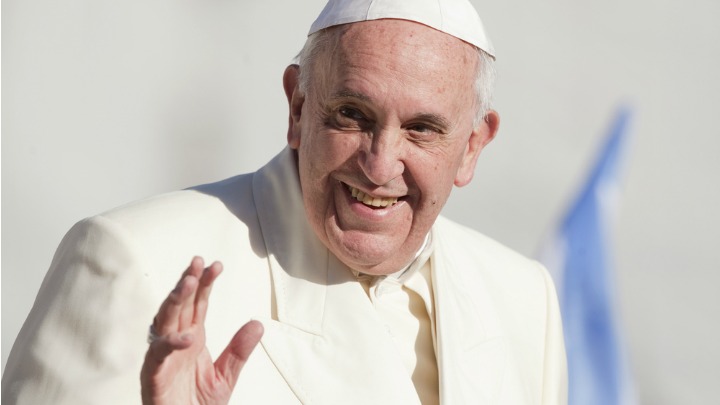 He was in Poland to deliver a moving service, but Pope Francis is making headlines around the world for something entirely different.
While the 79-year-old pontiff was walking down the church aisle he stumbled and went crashing to the ground in a split second.
Nearby alter servers quickly rushed to his aide and managed to pull the Pope back to his feet, without injury.
While he seemed to recover well it was certainly a shock to everyone around him with a collective gasp heard echoing through the monastery.
The Pope generally seems to be in great health for his age and is kept extremely busy and active by his duties around the world.
The fall has reminded many though that at 79 the body doesn't quite work like it used to!
It has also lead to some calling for the next pope to be a lot younger than the previous popes.
It's a draining job and many are saying it should be given to someone who won't be tired by all the commitments around the world.
You've got to hand it to Pope Francis though – he bounced back quickly and was seen making jokes with the crowd, telling children at the end of his speech: "Now go and do your duty, make noise all night long!"
Have you ever taken a tumble in public? Do you think the Pope should be younger next time?
Comments