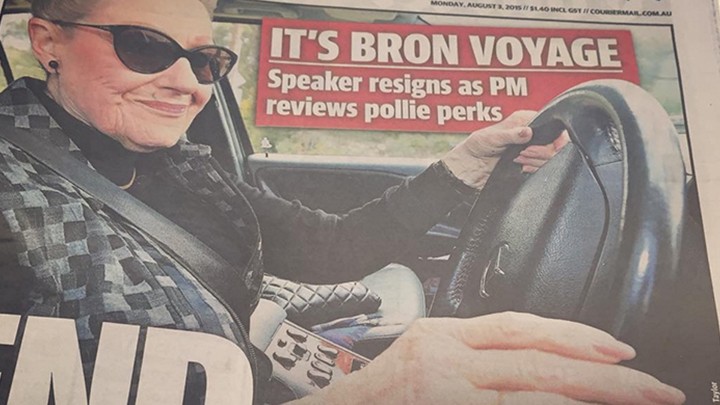 A report into the perks enjoyed by Federal politicians that has us all aghast has been delivered to Special Minister of State Mathias Cormann. The report finds the system and scrutiny of spending to be "complex, ambiguous and out of step with community expectations" yet the vast majority of parliamentary entitlements are unlikely to be reigned in by Turnbull under changes being considered says Fairfax media this morning.     Apparently the politicians interviewed argued the system needs to remain flexible in order for them to do their jobs.
Do you think the political entitlements system needs to change and significant penalty become a part of it?
The media report says that up to 100 federal politicians were interviewed in the review of the parliamentary entitlements system which was instigated by Tony Abbott after Bronwen Bishop caused furore with her choppergate scandal. Few apparently, were keen to see a wide-ranging change to the system.  No surprises here.
The report was prepared by a cross-bench committee of high profile persons including former Labor Speaker Harry Jenkins, former Liberal leader Brendan Nelson, businesswoman Linda Nicholls and public service officials David Tune and John Conde.  Their report remains a big secret according to Fairfax, but it does call for an overhaul of the entitlements, allowances or budgets that pollies are entitled to.  Fairfax sources however say that changes as a result of the report will be minor, perhaps only trimming things like "family reunion benefits".
Instead, a new set of rules will be defined, stating what can and cannot be considered official business. That is, it will be officially written down somewhere that politicians should not charge us for attending their friends' weddings on taxpayers funds, nor dropping down the road in a helicopter for a fundraiser that will only help their own political party, not the general constituent.
Does this madden you as much as it maddens me?
Comments