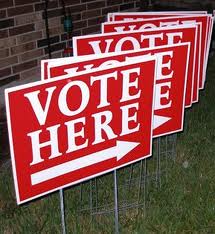 You've heard all sides of politics talk about their plans for the future of Australia, but just how well do you understand the details?
It's a long road to the July 2 election, so Starts at 60 has zeroed in on the key election issues affecting you, providing a brief guide to what's proposed and by which party.
Tax and superannuation
There have been some radical proposals to superannuation rules since the budget was first released on May 3. You'd be excused for thinking that the government stance on "a well-targeted superannuation system that supports and encourages all Australians to save and not be dependent on the Age Pension in retirement…" is just a bunch of words.
The Coalition is proposing $48.5 billion over 10 years in tax cuts for business, minor income tax relief for those earning $80,000, and a cap on the tax free amount on superannuation.
Labor says it will support the tax cuts for small business, but it wants to retain the deficit level and reform negative gearing and superannuation. It supports lifting the income tax threshold to $87,000.
While the Greens are opposed to company and income tax cuts. It wants to remove negative gearing, remove subsidies for 'fossil fuels' and force the country's high earners to pay at least a base rate of tax.
"I've done the sums for this, and under the two major parties I am worse off under these proposals," says one Starts at 60 community member. "All because I bothered to do what I thought was the 'right thing' and start saving for my retirement."
Housing costs
If you're in Sydney, New South Wales or Melbourne, Victoria, it is unlikely you or your children will be able to afford the cost of housing. The real estate sector highlights the challenge that exists for first home buyers in those states, but there is also a growing group of people who can't even afford to pay rent.
The Coalition isn't looking to make any change to tax arrangements.
However, Labor is proposing to remove negative gearing for existing dwellings purchased after July 1, 2017 but will retain the tax break for investors in new homes. It says it will cut the capital gains tax to 25 per cent.
The Greens will phase out the capital gains tax discount by 2020 and will also put an end to negative gearing.
Baby boomers will shape Australia's ageing population in the next few years. There is a realistic concern that people aged 55 and older will experience homelessness with an increased number of applicants for affordable housing — that is public housing, community housing, state-owned and not-for-profit owned housing — being experienced.
Only 63.8 per cent of those aged over 55 years living in occupied private dwellings owned their homes outright in 2014. Interestingly, there has been an increase in the number of over-55s purchasing their home with a mortgage or under a rent buy scheme.
The leaders
Even though it probably shouldn't, the leader of a political party has a lot to do with how voters will respond on polling day. It's bloody difficult for a party to cross the line in first place if the leader fails to inspire.
It's a pretty tight race leading up to the Federal election, and none of the party leaders have been at the helm of an election campaign before.
Malcolm Turnbull is the most experienced candidate, and at 61 years of age he has been prime minister for less than 12 months. He's regarded for his business acumen and is promoting an economic plan for Australia that will lead to a prosperous future.
Heading up the Nationals is Barnaby Joyce who took over from former leader Warren Truss. His election to the role set up a whole new dynamic in the Coalition, and he is known for being an authentic representative of regional Australia and its residents.
On the other side of things there is Bill Shorten. With a background in union leadership the 48-year-old is positioning himself as a mouthpiece and defender of lower and middle income earners in Australia.
Richard Di Natale is leading the Greens into battle. He's a former general practitioner and has transitioned so smoothly into the leadership role you would almost be forgiven for forgetting that it was once held by Christine Milne and Bob Brown.
The economy
To many, the 2016 election contest is between the economic strategy of the Coalition and the people strategy of the Labor party. One thing is common however, and that's that neither of the majors have made any announcements about returning the budget to surplus.
Both the Coalition and Labor are hoping to shrink the budget deficit slowly, and the Reserve Bank will still continue to provide month-to-month management of the economy.
The Greens are looking to reform tax in relation to trusts as well as negative gearing and superannuation, and with its proposal to also introduce a resource rent tax you might be surprised to know they propose on reducing that deficit the most.
How does this information stack up? Would it change your vote?
Comments