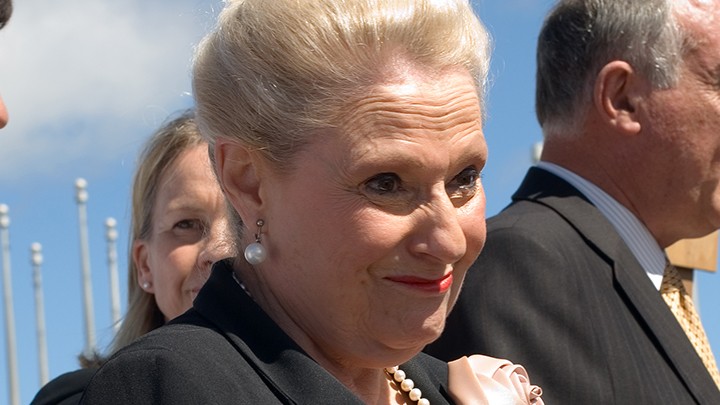 With Bronwyn Bishop's immediate political future in serious doubt, a strong campaign is underway within the Liberal Party to keep her in Parliament.
According to the Sydney Morning Herald, a brochure has been distributed to party preselectors – the 96 people who will decide whether she runs in her electorate come polling time – to persuade them she's right for the job.
The brochure explains that Bishop understands the "significance of seniors", and can become a champion for older Australians.
"It is a fact, without support of the over 65 demographic, we cannot retain government," said the brochure.
"Make no mistake, the next election will be a contested battle of ideas and Bronwyn Bishop as an experienced campaigner will add to the national campaign, bringing her understanding of the issues that confront the nation, especially with the senior demographic
"Bronwyn understands the significance of seniors, not only to our nation, but also to our political success. Seniors make up 22 per cent of voters in Australia which gives them a powerful voice at the ballot box."
"Being part of the national debate is not for the faint-hearted and it is important we have the capacity to take the fight to our political opponents. Campaigning, raising campaign funds and identifying election issues are Bronwyn's strengths".
Low popularity figures suggest she has quite the uphill battle ahead. However, if she is preselected, Dick Smith has suggested he will run against her.
How do you feel about Bronwyn Bishop positioning herself as a voice for older Australians? Do you believe she would represent you well in parliament?
Comments