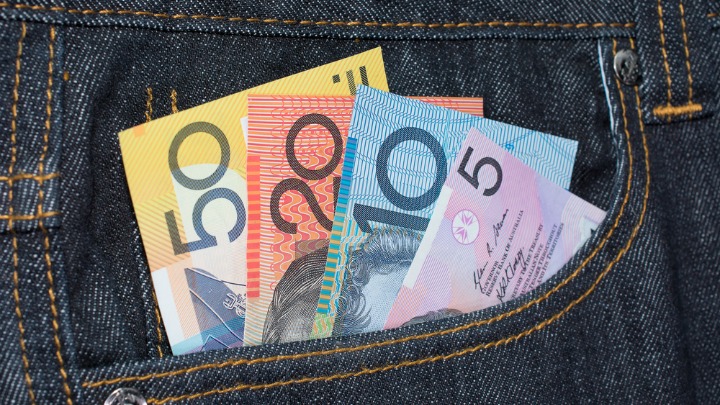 A number of banks and businesses around the country have reported receiving fake $50 notes from customers who are none the wiser.
Police say they have found the fake money across the country, with the notes quickly circulating between customers and traders.
Unfortunately for some, they have gone to deposit the money into their bank accounts only to be told it is not valid.
Police say there are ways to tell if a note is a fake or not and have implored with people to make sure they know the difference.
Detective Senior Sergeant Darren Edwards says there are tell-tale signs, which can help you avoid being ripped off by a one of the fakes.
"In many of the transactions involving counterfeit notes we are seeing use of paper, rather than the proper polymer," Senior Sergeant Edwards told the Brisbane Times.
"The notes will rip easily and there may be some businesses who have received the notes and are yet to notify police."
According to the Reserve Bank of Australia there are a few key things to look out for.
Always feel your notes to make sure they are plastic and look for hte coat of arms in the top right hand corner.
Check the diamond-shaped patterns are printed inside a circle on both sides of the banknote in the bottom left corner.
If you hold the banknote up to the light, the patterns should line up perfectly to form a seven-pointed star.
Make sure the white stars in the clear window do not rub off and check that you can feel a raised ribbing across the black ink.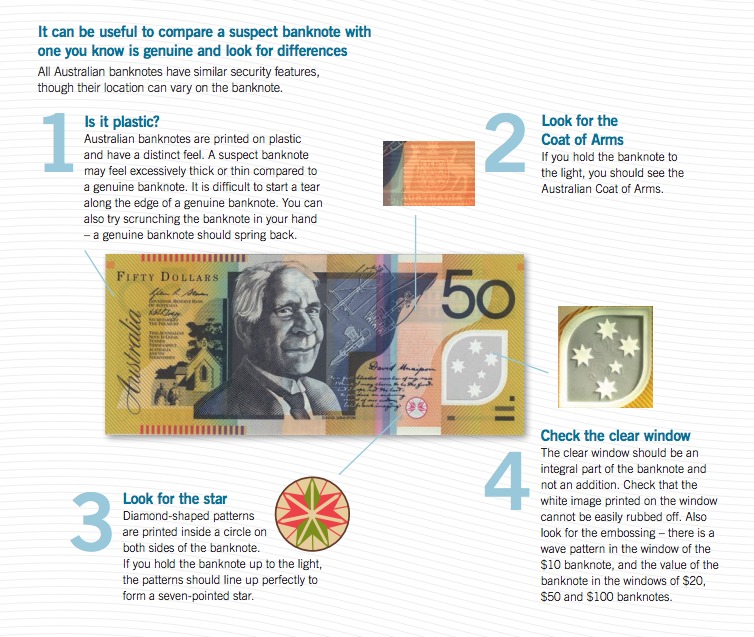 Police say there could be more fake notes circulating the country and have urged anyone with information relating to the distribution of these notes to contact Crime Stoppers on 1800 333 000.
Do you know how to spot a fake note? Have you ever received a fake note?
Comments