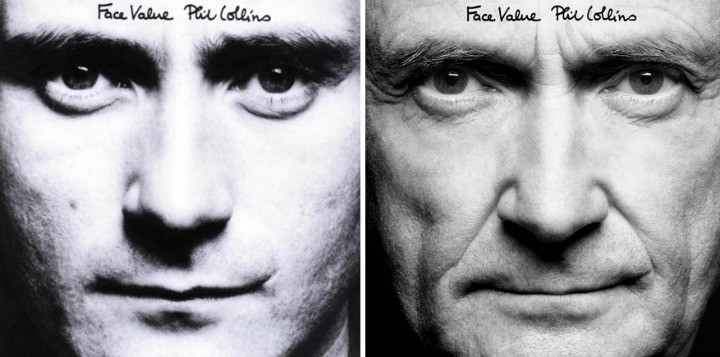 English singer, songwriter and musician Phil Collins is set to re-release his back catalogue of solo albums as part of his 'Take A Look At Me Now' retrospective.
What's so great about that, you ask?
Well, not only is Collins reissuing extended and remastered editions of the six of his seminal solo albums, he is reshooting each album cover too. It's a beautiful march through time.
The veteran musician, and ex-Genesis drummer, has been working on this project for a while and Face Value (1981), Hello, I Must Be Going! (1982), Both Sides (1993) and Dance Into The Light (1996) are already on the market. That just leaves Testify (1982) and No Jacket Required (1985).
In a media statement Collins said, "I've always been quite proud of my demos and have often made them available as B-sides, but with a few exceptions, I have avoided including those on these collections.
"Instead, I've focused on how nicely the songs developed when played on stage, rather than showing how they originated."
Collins linked with photographer Patrick Balls for the cover work.
If you look at the album covers of then and now it's clear that not only does Phil Collins like extremely close up photographs of his face on his albums, he has also aged incredibly well.
Check out the photos for yourself and tell us what you think.
Are you a Phil Collins fan? What's your favourite Phil Collins song?
Comments