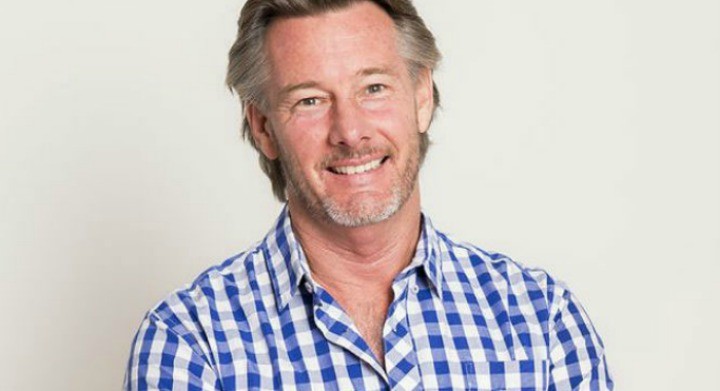 Barry Du Bois just celebrated five years cancer-free. The 54-year-old Living Room host spoke about how titanium rods still connect his skull to his spinal cord.
After being diagnosed with a rare bone cancer, called plasmacytoma myeloma, Barry Du Bois was in for the fight of his life during 2011.
Barry still remembers when doctors gave him the diagnosis: "You have a very aggressive tumour at the base of your skull. It's huge and it has basically eaten the top of your spine", they said.
"I remember every second of every hour of every day for weeks after that moment, in incredible detail", Barry told News.com.au. "The reactions and emotions of those around me".
"It was as if I stepped outside my body that day, and watched everything going on from a distance", he added. "Every hug, every conversation with mates and loved ones"
Barry chose to have a bold surgery, which would cut out the malignant bone marrow and replace it with titanium rods. It's a dangerous operation around the spinal cord and neck.
"Titanium now holds my head on, and radiation and drugs help fight the disease that lives on in my body", Barry explained. Five years on though, Barry is counting his blessings.
"My angels, Bennet and Arabella, were born after two more attempts at surrogacy, and raising these beautiful kids with (wife) Leonie is now my life's greatest fulfilment", the mature star said.
"I am involved in a TV show where, along with three amazing friends, I get to bring fun and know-how to many people every week", Barry described.
Of course, Barry knows that not every cancer patient is so lucky or fortunate. He is just thankful to have a second chance at life, when so many others don't get too.
"To say I am happy is the understatement of the century and my gratitude knows no end", Barry said. 
Has somebody you know battled with cancer? How do you support friends in times of need?
Comments