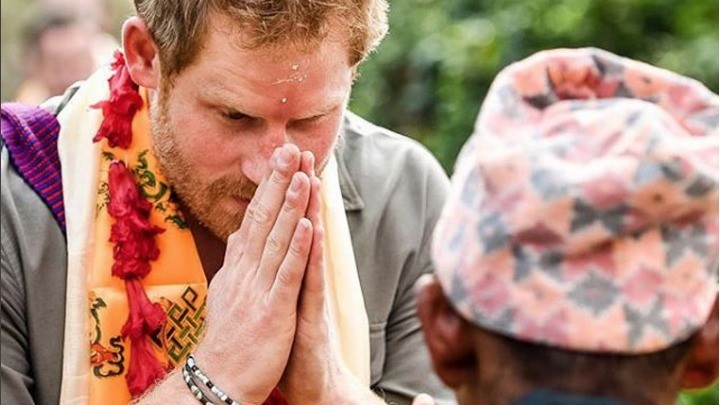 Harry has proved he is truly a prince of hearts, during his official visit to Nepal. Breaking with royal norms, Prince Harry spent the night sleeping in a remote Nepalese village.
"Prince Harry arrives in the Himalayan hamlet of Leorani", an official photo on Instagram showed. "He'll stay overnight at the home of Mrs Mangali Gurung, whose late husband was a Gurkha soldier".
"HRH served alongside Gurkhas in Afghanistan and hopes to learn more about their home communities", the Instagram post adds.
Prince Harry even joined 86-year-old Mangali Gurung and her family for a traditional home-cooked dinner. Photos show him seating on a small mat, eating Nepalese fare.
These gorgeous photos have reminded royal fans why they love Prince Harry. "Awww… My humble prince", one woman wrote online.
Whilst another added, "For a turkey who behaved so badly in the past (for example in Vegas) he's turning out to be an amazing guy. Nothing like growing up".
See these moving photographs for yourself below. Do you think Prince Harry is 'all grown up' now?
Comments