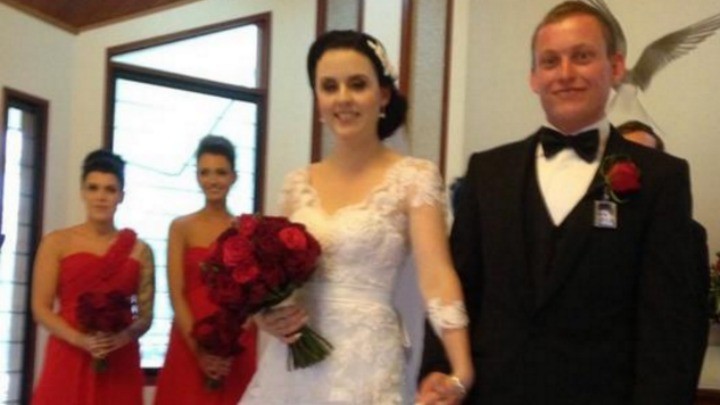 It's just been announced that Daniel Morcombe's twin brother Bradley is about to become a father! Bradley and his wife Anna shared their story with the Australian Women's Weekly.
"We are both ecstatic about the prospect of becoming parents", said Bradley, now aged 26. "It's something we have dreamed about for a long time".
"For me, there's not a single day that I don't think about Daniel", Bradley went on to explain. "I know that Daniel is still with me, in my heart and in my thoughts. And he always will be".
Anna Martin doesn't know the sex of her baby yet, but has a feeling it will be a little boy. "I couldn't think of anything more fitting after everything that everybody has been through", she said.
Anna and Bradley were married in a beautiful private ceremony on the Sunshine Coast, during September last year. They have known each other since high school days.
The exciting news comes just days after Daniel Morcombe's killer, Brett Peter Cowan, lost his last appeal. "Glad all the court process is finally over, our family look forward to a happy future X", Denise Morcombe tweeted last week.
Congratulations Bradley and Anna! Share your well-wishes for this incredibly brave and deserving family below:
Comments