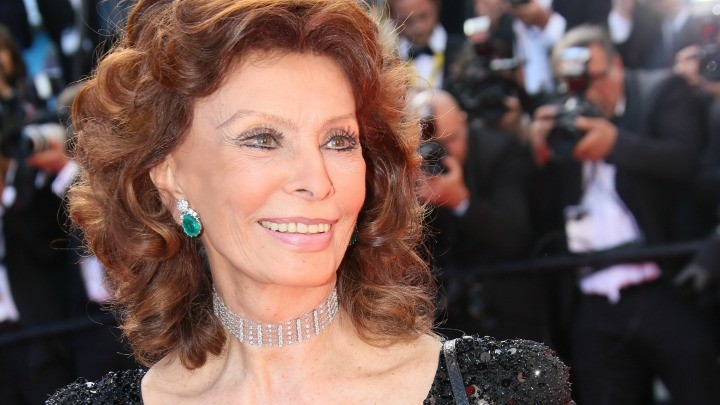 Italian screen siren Sophia Loren is not backwards in coming forwards. In fact, the 81 year old still reckons she's foxy and has aged very well.
"I look fantastic… Everybody says so!" Sophia told W Magazine this week. "Sometimes I don't believe them anymore, but they are very convincing!"
The Oscar winner and film legend is headed to Las Vegas, for a retrospective about her life and career. Sophia Loren says she has no regrets.
"Actually, when I was 20, I didn't think that one day I would live to 80, but you do", she said.
"You think, 'My god, all this time went by? I can't believe it.' Of course, the roles change – you cannot at my age do the story of a woman of 30 or 40 years old".
"It becomes a little more difficult sometimes, but if you have faith in what you do, and if you have faith in yourself".
Sophia Loren is still actively working. Last year, she featured in a lipstick campaign for Dolce and Gabanna.
This year, she helped launch their latest designer fragrance, 'Dolce Rosa Excelsa'. Sophia credits her years of success to good genes, inherited from her mother.
"She was the most beautiful woman in the world when I was born. She looked exactly like Greta Garbo, and she won a Metro-Goldwyn-Mayer contest to get a contract".
"My grandmother didn't want to let her go to America because she said it was too far away. It's a pity", Sophia explained.
"But maybe if she had gone, she would have had another destiny and maybe I would not have been born".
Do you still feel foxy, even as you age? Doesn't Sophia Loren look wonderful?
Comments