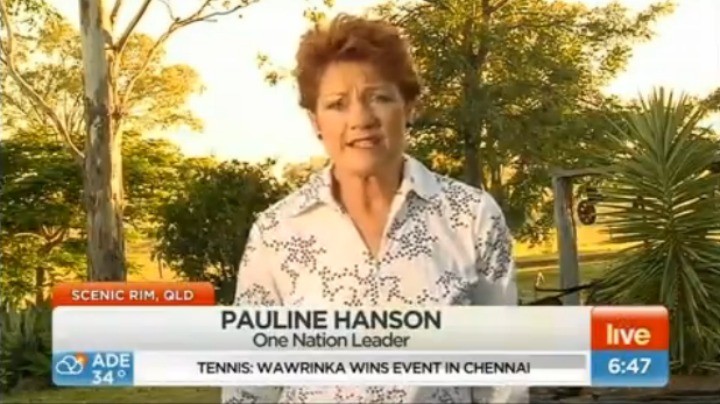 Pauline Hanson has revealed that one of her grandchildren is not vaccinated, and that she would 'think twice' before vaccinating children today. Her comments have been branded as 'rubbish' by Derryn Hinch, but where do you stand amidst this heated debate?
"One of my grandchildren is not vaccinated, that was their parents' choice not to vaccinate them", Pauline told Sunrise television hosts today. "I had my kids vaccinated, but I tell you what, I'd think twice about it theses days".
Pauline Hanson called for "common sense" to surround the vaccination debate, which was reignited after an anti-vax mother organised a children's party at the Melbourne Zoo.
"If other kids have been vaccinated, what's the problem here?" Pauline questioned, before accusing the government of adopting a 'nanny approach' by forcing Australian parents to vaccinate.
"I have had so many people who have brought it to my attention, that's why their kids are autistic", Pauline said about anti-vax arguments.
"We haven't done the research enough, what is causing these kids to have autism, what is having all the cancer in our community, have we had enough answers into the cancer?"
Her remarks were lambasted by commentator Derryn Hinch though, who said "you are being irresponsible on national television".
Unfortunately Derryn did not offer additional constructive debate, except to accuse Pauline of "talking dangerous rubbish".
It's a surprising turn of events, that has left some people scratching their hands. We want to know where Starts At Sixty readers stand. Do Pauline's comments give you pause for thought?
Are you surprised that Pauline Hanson would "think twice" about vaccinations? Do you agree with her calls for "common sense" in the debate about vaccines? Did you vaccinate your children?
Comments