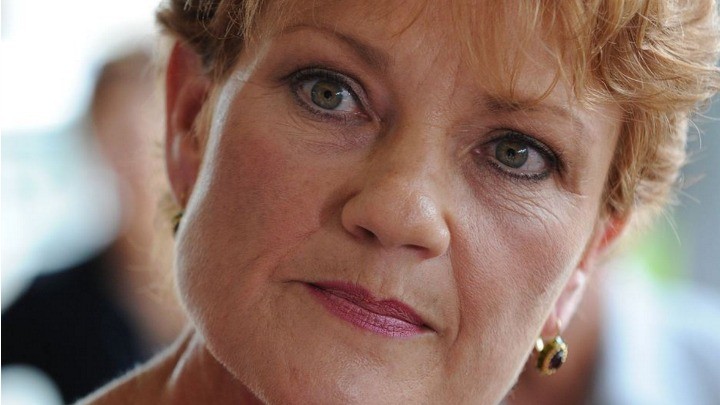 After more than 10 years of serving jail time, Pauline Hanson's mugshots have now been exposed and now Ms Hanson is claiming that a former Queensland Premier changed the legislation to ensure she would be jailed for more than 12-months – a move that would stop her from running for office again.
"I blame Tony Abbott and I blame John Howard and I blame Peter Beattie," Ms Hanson told Sky News anchor Paul Murray.
"This was purely to get rid of me off the political scene," said Ms Hanson who was initially sentenced to three years in prison, but was released after serving 11-weeks on appeal.
Peter Beattie was scheduled to join the live program shortly after Ms Hanson's appearance, and so Ms Hanson asked on the live television program:
"Why did he change the legislation prior to my trial – from a six-month jail term or a fine under the Electoral Act, and made it seven-years, retrospective?'"Ms Hanson said.
When Mr Beattie went on next, he responded, "They were not targeted at Pauline at all."
"She will believe that until the day I die, or until the day she dies, and good luck to her with that," he said.
According to the law, people who have been jailed for more than 12-months would be in breach of the Electoral Act if they attempted to run for parliament.
Mr Beattie's Queensland reform meant that anyone convicted of electoral fraud could be jailed beyond the cut-off to run for parliament, reports Daily Mail.
"She went through the courts and the courts made a decision. The judges sent her to prison, I didn't."
Mr Beattie, a former Labor Premier of Queensland, forced his own MPs to quit after it was revealed in 2001 they'd falsely enrolled people.
He also forced Jim Elder to resign as Deputy Premier.
"You might recall, Paul, that prior to Pauline going to jail, the Labor Party had a number of electoral rorters," Mr Beattie told Murray on Tuesday night.
"We brought in a whole lot of laws that were very tough, and they were designed to stop electoral rorting by anybody."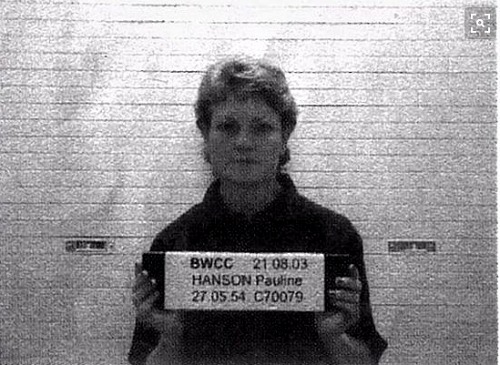 However, Mr Beattie did say that he agreed Ms Hanson was wrongly jailed.
Ms Hanson and her adviser at the time, David Ettridge, had been found guilty in August 2003 of fraudulently registering One Nation.
The former fish and chip shop owner was also convicted of fraudulently obtaining electoral funding to the tune of about half-a-million.
After more than a decade after Pauline Hanson was jailed and acquitted of electoral fraud, the politician has come out to speak about her 11-week prison stint in 2003 in a documentary directed by Anna Broinowski.
Ms Hanson who was teary in the documentary said the court case was a "sham" led by the then-Liberal government's Mr Abbott with Mr Howard's support.
She was initially sentenced to three-years in prison, but was released after serving 11-weeks on appeal.
The pair were acquitted and their convictions overturned.
"I blame Tony Abbott [and] John Howard for my imprisonment and no one will ever change my opinion about that," said Ms Hanson in the interview.
Mr Howard said it was "a ludicrous conspiracy theory".
Do you agree with Pauline's conspiracy theory or was it entirely unrelated?
Comments