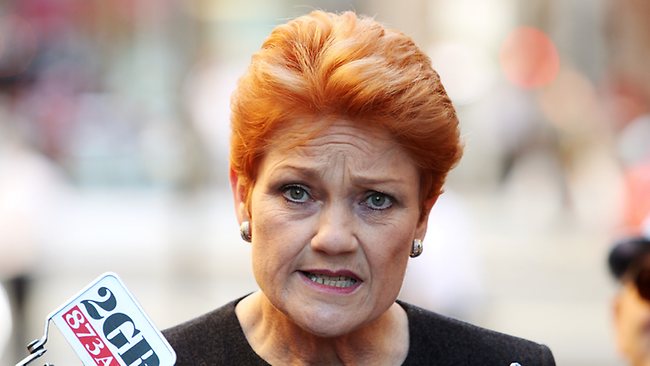 While you were sleeping Pauline Hanson has come out in defence of her policies, saying they are based on fact and not racist.
The politician is contesting a Queensland Senate seat and believes her views on Muslim immigration are not intolerant and that what she has highlighted are points of fact.
Pauline Hanson says her views on Muslim immigration are 'not racist' #ausvotes https://t.co/pKKMQIbLj7

— Sky News Australia (@SkyNewsAust) May 25, 2016
"I think the majority of Australians are so over being labelled as 'racist'," Hanson told Sky News.
She referred to her maiden speech, where she presented figures that if Australia continued its current immigration trend then the country would have a population in 2050 that was "52 per cent Asian".
What Hanson says she argues now that Islam is not compatible with the Australian way of life and laws and people are "rightfully" concerned.
"I'm not going to back away from my beliefs," Hanson said.
When asked if her policy platforms were similar to the anti-immigration position of presumptive United States Republican nominee Donald Trump, Hanson says: "I have not put that in my policies."
Hanson is believed to have some chance in her Senate bid because of the fact the quota for election in a double dissolution is half of what it is in a normal Senate election. She goes up against first term senator Joanna Lindgren.
Do you agree with Pauline Hanson, is the racist card overplayed towards Australians? What are your thoughts about Hanson's possible return to the Senate?
Comments