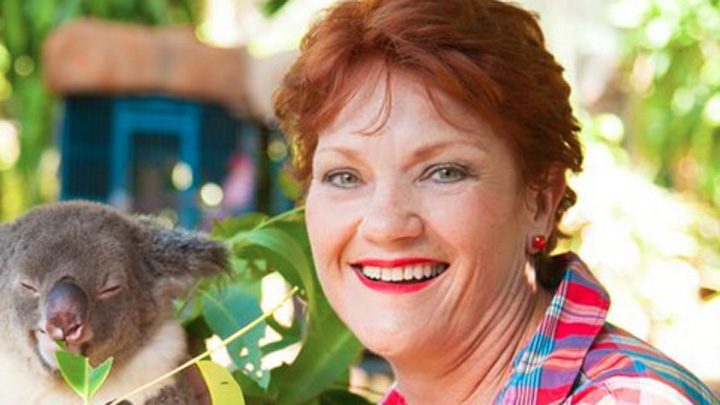 There's no in-between with Pauline Hanson – you either love her or you hate her. And her latest message for her supporters is a very polarising one: she says there's no place for Islam in Australian society.
Putting aside the fact that other religions exist in Australia that many practice daily, Ms Hanson addressed her Facebook fans last night, and released her new 'Islam Policy'.
When questioned about the post by a 'fan' who said "Islam is a religion. Sharia law is an ideology. I agree on some points however people of the Islamic religion have a right to worship without prejudice or harassment", Pauline Hanson's team clarified they're not banning worship.
We'll let the words below speak for themselves. How do you feel about what Pauline Hanson is proposing?
Islam has no place in Australia if we are to live in a cohesive society. We have seen the destruction it is having around the world. If we do not make the necessary changes now to stop the advancement of Islam in Australia, there will be no hope in the future. Do you want your children and grandchildren to be living under Sharia Law and treated as a second-class citizen with no rights? We don't and that's why we are standing up.
We will enact the following:
– Call for an inquiry or Royal Commission to determine if Islam is a religion or political ideology
– Stop further Muslim Immigration and the intake of Muslim refugees
– Ban the Burqa and Niquib in public places
– Driver's licence cannot be obtained without showing the full face and having photo ID on driver's licence
– Surveillance cameras to be installed in all Mosques and schools. Mosques to be open to the public during all opening hours
– No more mosques to be built until the inquiry is held
– Oppose the introduction of Sharia Law
– Investigate welfare payments paid to Muslims who may be in multiple marriages, having multiple children
– Ban Halal certification. Halal certified food not to be provided in prisons or the armed services. Companies may comply for export but no monies must be paid
– Call for a referendum to change Section 116 of the Australian Constitution
– Muslims will not be allowed to be sworn in to Parliament under the Qur'an
– Female genital mutilation to carry lengthy jail term
Comments