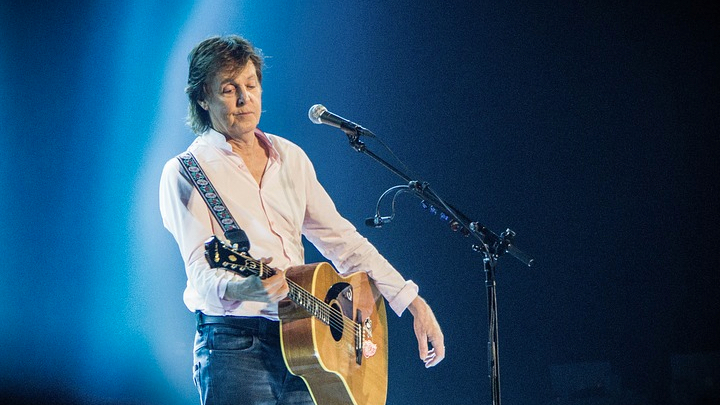 There has been something that has moved you, or upset you, so much that you have written a letter. It can even happen to a former Beatle.
A letter that Paul McCartney hand wrote to the late musician Prince about funding a Performing Arts Centre. This letter just sold at auction for $15,000. The content of the letter shows an amazing side of a legendary performer.
"Dear Princely person,
Hi there! I know how hard it is to always be getting letters that ask for some favour or another, so it was not easy for me to accept the job of Lead Patron for a Performing Arts School to be located in my home town, Liverpool. But, you guessed it! I did agree to do it, so now I'm writing to "friends and all good people" to try and interest them in the scheme. The story started just after the inner-city riots in Liverpool a few years ago. A friend suggested that "what the city needs is a "Fame" School."
I liked the idea as a possible positive focus for local and overseas kids, but it was only later when I went back to my own old school that was in ruins, that I thought by locating a Performing Arts Centre there we could save the 1825 building in the process. So….. (phew!) We're now well on our way, as the enclosed info shows, but there's still a lot to be done. Now the hard part. A donation from you would be a great boost to the project, and I know your involvement in some way, would be a thrill for everyone concerned. Hope you didn't mind me writing this, it's so long since I've written letters I feel like I'm back at school myself.
Anyway, one of these days you'll have to come and teach a class some moves!! Who knows, it may turn out to be something special for thousands of future kids. Thanks for looking at this.
Cheers, & love
Paul (McCartney)"
After opening in 1996, the Liverpool Institute for Performing Arts is still going strong. Whether or not Prince did donate or teach a class is unknown, but it still shows that passion that Paul has for the future of music and the Performing Arts Centre.
Have you ever petitioned to save a historic building? What class do you think Prince would have been a good teacher of?
Comments