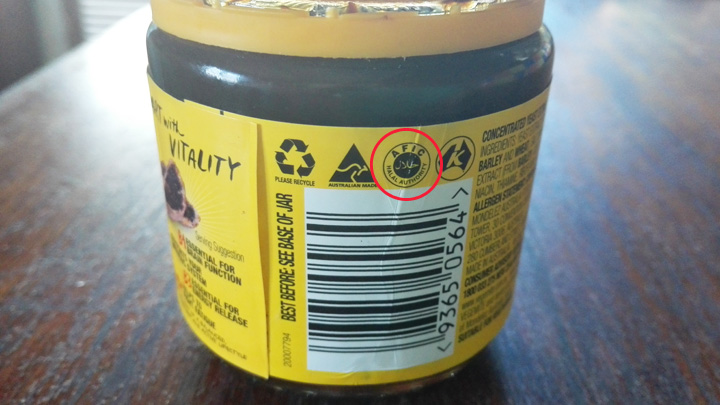 Over the last year it seems there has been more talk than ever about Halal certification and what it means. The little symbol can be found on thousands of food products in Australia, including Cadbury chocolate and Vegemite, and now a new parliamentary inquiry has put to bed any public concerns over sales profits and whether they fund terrorism.
At its most simplest, something that has a Halal certification means it is fit for consumption by Muslims, and does not contain traces of alcohol, blood or pork (all forbidden in Islam). Halal also applies to the way an animal is slaughtered. Still, outrage has been rife in the general community about why this is on our favourite foods.
In the parliamentary report, which was published in parliament this week, the committee did find the practice of Halal certification was misunderstood, but said the industry was simply under-regulated, and this may be why so many people feel confused or upset by the labelling.
But perhaps the most important part of the inquiry to note is that it found absolutely no links between Halal certification and terrorist activity by extremists.
The committee received more than 1450 submissions about a range of third party certification issues, said the main concern was about Halal food certification.
"A number of submitters employed language and arguments which could be described as inflammatory, derogatory, and, in some cases, even obscene," the committee said in the report. "In the interests of fostering an open dialogue and allowing submitters to have their opinions heard on what is clearly a contentious issue, the committee decided to accept and publish as many submissions as possible.
"Nonetheless, the committee is sensitive to the nature of some of the material in question, and some submissions were not published."
So where is the money going? The committee said they understood that Australians have a right to mistrust the industry over something so foreign, they reiterated there was no evidence the certifiers were "masquerading as a type of charity" to fund organisations that had strong links to criminal activity such as terrorism.
To further their argument, even the Australian Transaction Reports and Analysis Centre (AUSTRAC) and the Australian Crime Commission said they could find no direct link between halal certification and terrorism.
Even still, the report made mention that a number of people who submitted were unconvinced.
The committee said dismissed any connection between increased prices and the certification, reports the
Courier Mail
.
Another issue for submitters was that they felt Halal certification meant they were having religion imposed on them – the committee pointed out that the majority of submissions were not about kosher, despite it also being a religious food certification, albeit for the Jewish religion.
Also, the committee found that many of the submissions in the inquiry confused the term "halal" with the process of halal certification, saying certification was "purely a commercial exchange".
"Certification does not require a religious ritual, nor does it in itself make food any more or any less halal. Products are either halal or they are not — certification merely verifies the fact," the report stated.
"It cannot be asserted that the act of certification imposes religion on consumers. In the committee's view more could be done to explain what halal certification entails — this would assist in clarifying prevailing misconceptions".
The inquiry acknowledged there needed to be more transparency into the certification of all third party labelling.
Tell us, does this new information but your mind at ease at all? Do you think Halal certification is fine?
Comments