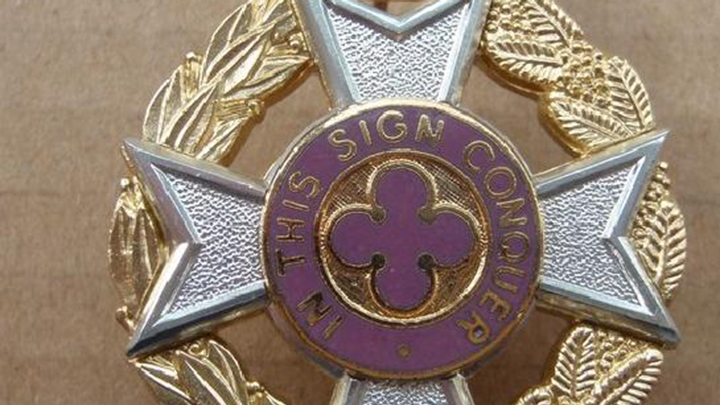 The badges on the hats of the Australian Army Chaplains are being altered 102 years after they were launched, because they are apparently offensive to Muslims.  They have come under fire for their motto "In this sign conquer" which has featured on the hat since 1913. And we have to ask today is this political correctness going mad?
The Daily Telegraph is reporting that the move has come after an imam approved by the Grand Mufti was appointed to join the ­Religious Advisory Committee to the Services in June.
"A Defence spokeswoman last night denied the motto was being changed because it was associated with the Crusades, when Christian armies fought Muslims in the Holy Land during the Middle Ages."
It is a controversial but not widely reaching change.  As of 2012, there was 67 regular and 83 Army Reserve chaplains (commonly known as "padres") in the Australian Army, with each belonging to either one of several Christian churches, or to the Jewish faith. Until now, the Royal Australian Army Chaplains Department has had two cap badges: one for its Christian chaplains and another for its Jewish chaplains.
"The motto of the Australian Army Chaplains is being changed to better reflect the diversity of religion throughout the Australian Army," she said.
"The new wording on the Australian Army Chaplaincy badge is under consideration and no decision has been made at this time."
Should we be reconsidering our symbolism in this way as our nation changes or is this political correctness gone mad? 
Comments